From fitness apps and face masks to the coolest new workout gadgets…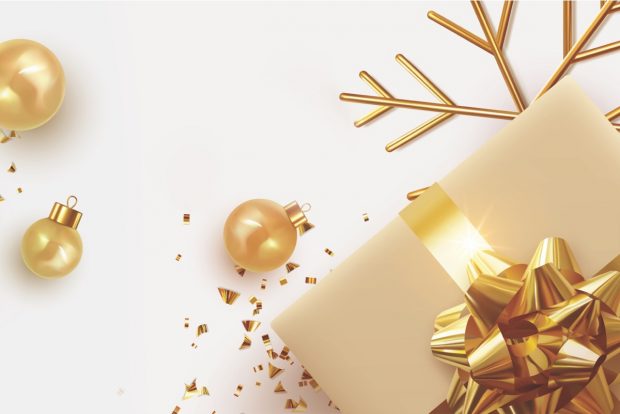 Do you have that one friend or family member who's first in line to try the latest fitness craze? Their clean eating and collection of activewear borders on obscenity! Shopping for them is extremely hard because they already own the latest and greatest things.
Feat not—from fitness apps and face masks to the coolest new workout gadgets, these are by far the best holiday gifts to surprise your favorite fitness junkie.
Here are our top 10 fitness and health holiday gift ideas for the most active person you know!
Best Fitness Mask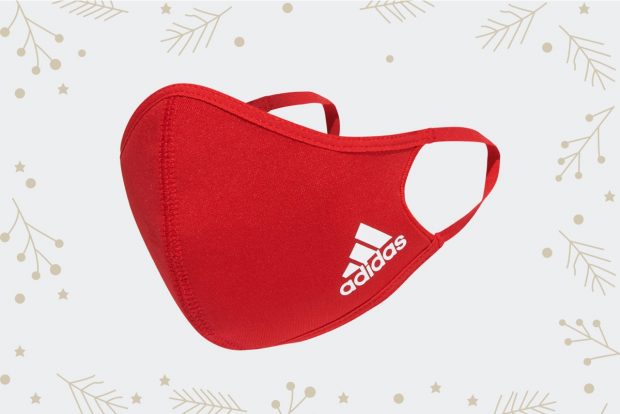 Adidas Face Covers 3-Pack
Price: $
Exercise like a pro athlete with this sleek fitness mask from Adidas. The mask includes two layers of fabric—a high performance recycled layer and a breathable liner.
Athletes and gym junkies prefer this mask because the snug fit won't slip, making it perfect for intense workouts. But if you're concerned about the snugness, opt for a larger size.
Best Sports Bra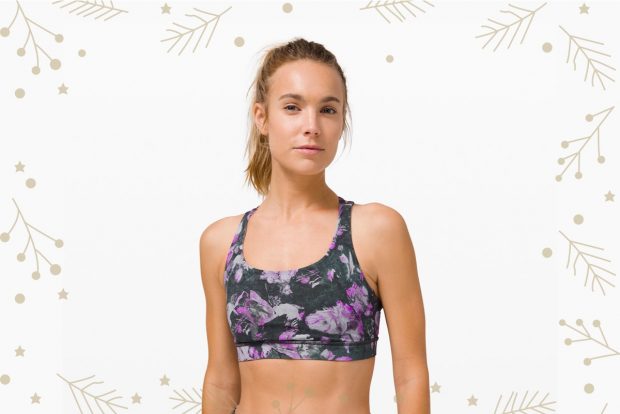 Lululemon Energy Bra
Price: $$
If you've shopped at Lululemon, you probably already know about their best-selling Energy Bra. This "all-sports bra" is created from the brand's Luxtreme fabric that's both stretchy and sweat-wicking, to ensure you stay cool and comfortable throughout any workout.
The Energy Bra is a staple in any hard-working woman's fitness wardrobe—a go-to for yoga, Pilates, barre or a long run around the park. Even better, it comes in 19 unique colors and patterns that you'll be proud to show off. Plus, the strappy back details add some major style points. With over 2,000 positive reviews from customers around the world, who could argue with all those satisfied boobies?
Best Fitness App
Gymondo
Price: $
Whether you're a complete beginner or a seasoned fitness pro, you'll find movement for every level, goal and mood with Gymondo. In just 20 minutes, you'll burn, sweat and sculpt to the beat of 25+ results-driven fitness programs and 250+ short and effective workouts. Plus, you'll find over 1000+ easy-to-make recipes for your dietary needs. From pescatarian to vegetarian and vegan options, the recipe variety is unmatched.
To spread the holiday cheer, Gymondo is offering a sitewide 25% off holiday sale starting December 25th. Take advantage of one of our biggest sales of the year and surprise your special someone with a gift that's good for the mind, body and soul.
Best Gym Bag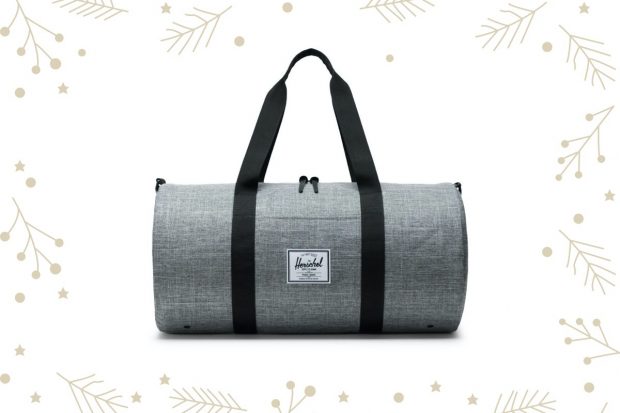 Herschel Sutton Duffle
Price: $
This midsize bag is for anyone who wants a simple duffle to take to the gym—it's sturdy, stylish and most importantly, affordable. The long carrying handles and removable shoulder strap make this duffel the perfectly sized bag for everyday use and light travel. Choose from 13 colors and patterns that will surely turn some heads at the gym!
Best Leggings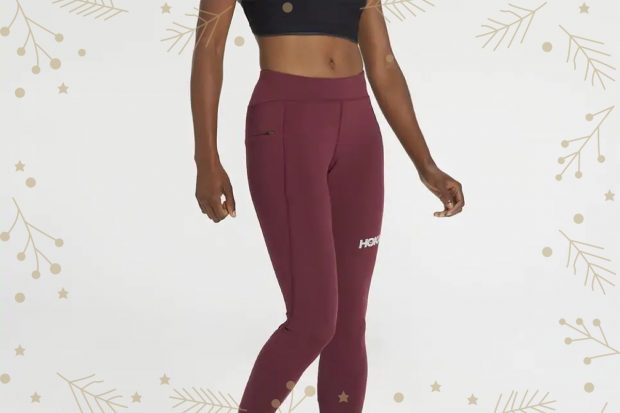 Hoka Performance Crop Tights
Price: $$
If you've been looking for the perfect mid-rise leggings designed for every type of workout imaginable—strength training, running, HIIT and everything in between—look no further. While a bit snug to get on, once they're pulled up, they're extremely comfortable. They come in ebony or a beautiful cordovan color, which comes in handy if you're looking to break up your black leggings drawer. You'll even find a sleek side pocket to hold your phone and keys.
Best Cross-Trainers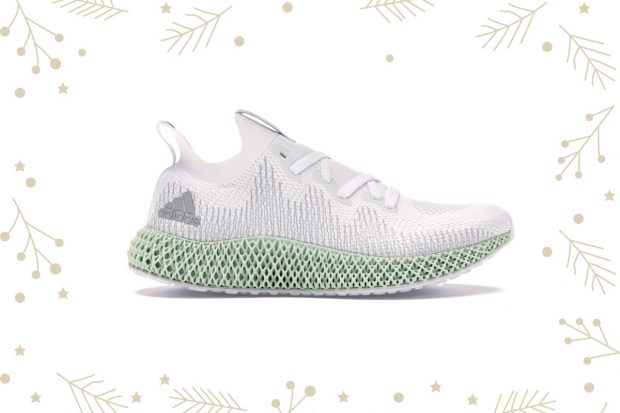 Adidas AlphaEDGE 4D Shoes
Price: $$$
The perfect mix of style and support, these sneakers for Adidas by Stella McCartney provide an ultra-snug fit to keep you moving through HIIT, Zumba, circuit training and more while remaining injury-free.
Related: 7 Best Cross-Training Shoes for Every Single Workout You Face
Best Post-Workout Protein Bar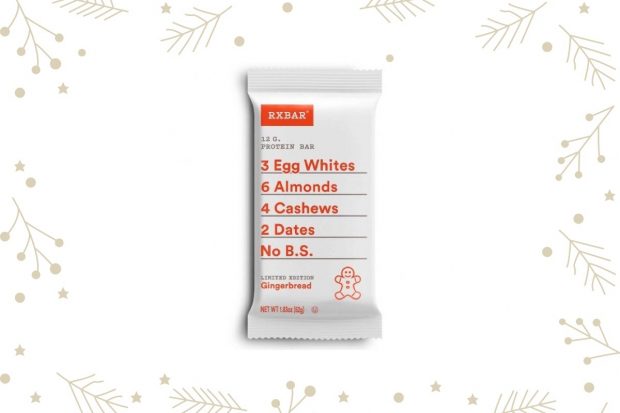 RXBAR
Price: $
These delicious and nutritious protein bars put every single ingredient—egg whites, almonds, cashews and dates—right on the wrapper. There are no funny words you can't pronounce—everything in RXBARs is 100% natural.
And don't worry about all that added sugar—you won't find it here. This bar is sweetened through dates, which provide a huge energy boost throughout the day. No wonder this protein bar is the top pick out of all post-workout snacks on the market.
For a limited time, RXBAR is offering a gingerbread-flavored variation for the holiday season. Better stock up!
Here's a breakdown of the calorie content per serving:
210 calories, 9 g fat (2 g saturated), 24 g carbs, 13 g sugar, 240 mg sodium, 5 g fiber, 12 g protein
Best Adjustable Dumbbells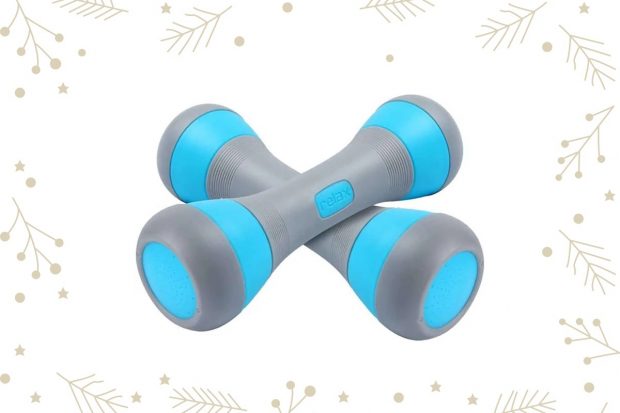 Nice C Adjustable Dumbbell Set
Price: $
For those of you working out from home, the last thing you want to do is scuff your floor with heavy dumbbells. The sleek, intelligent design of the Shop Nice C Dumbbells is perfect for anyone wanting to lift light weights from home without leaving a mark.
You'll love the easy-to-grip set and can adjust the weight from 2.2 pounds to 11 pounds per dumbbell. It's important to note that it takes some time to change the weight, so plan your workouts in advance.
Best Self-Cleaning Water Bottle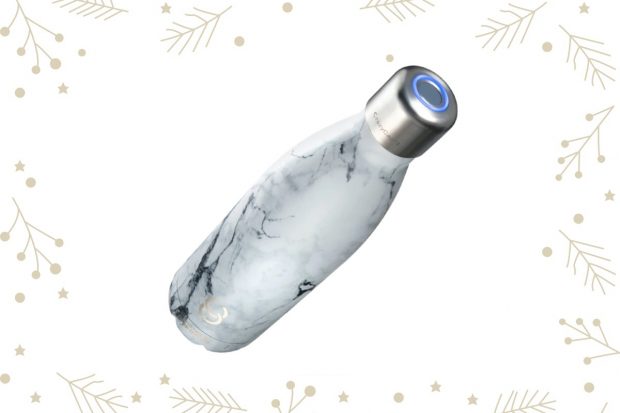 CrazyCap Water Bottle

Price: $$
Rehydrating before, during and after a hard training session is crucial. But what's even more crucial is drinking safe, contaminant-free water. And anyone who's ever owned a water bottle will tell you how important it is to keep it clean!
CrazyCaps self-cleaning water bottles contain two water purification modes (normal and crazy) designed to kill up to 99.99% of contaminants. You could literally fill your CrazyCap bottle with lake water and be perfectly safe—just make sure to turn on Crazy mode. The normal purification cycle takes 60 seconds, while Crazy mode takes two and a half minutes. It's better to be safe than sorry!
Best Dry Shampoo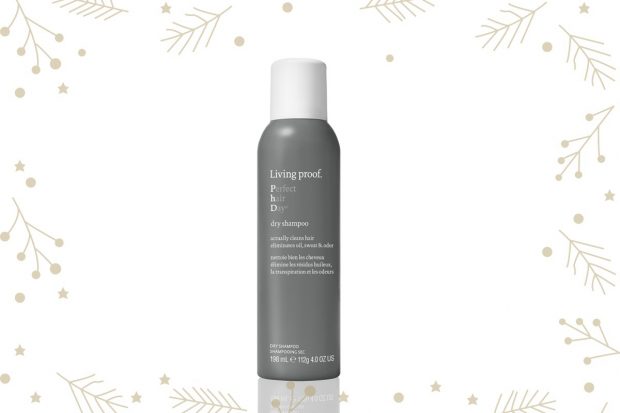 Living Proof Perfect Hair Day Dry Shampoo
Price: $
Let's face it—washing your hair daily strips it of its natural oils, leaving it limp and dull. Not to worry—dry shampoo to the rescue!
Living Proof is a fan favorite among gym rats—and with good reason. The fast-absorbing powders soak up post-workout oil and sweat and neutralize any unpleasant odors, leaving your hair feeling light, looking fresh and smelling good.
And when you're in a rush and don't have time for a deep hair cleanse, Living Proof is the perfect choice for your hair health.
To use, shake the bottle well, hold it 6 to 10 inches away from your hair and spray in sweeping motions. Leave in for 30 seconds and then remove by brushing through your hair.
Related: 4 Essential Tips for Optimal Post-Workout Hair Care
Final Thoughts
What says "I care about you" better than the gift of health and wellness? Yeah, it's hard to think up something better! So, when it comes time to pick out the perfect gifts, our top 10 fitness and health holiday picks will bring long-lasting health to your loved ones. 'Tis the season!