Want to get a quick snapshot of your Gymondo workouts in just one glance on your iPhone?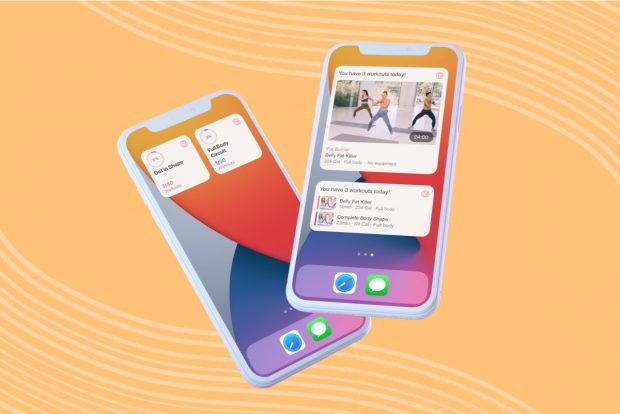 Exciting news! Now, it's easier than ever to keep your health and fitness goals on track!
If you're an iOS 14 user, you can now add the Gymondo widget to your screen. Here's everything you need to know to bring your Gymondo workouts to life on your home screen.
How to Add the Gymondo Widget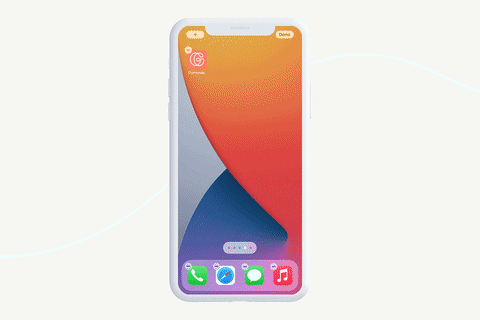 Use the tips above or follow the steps below to add the Gymondo widget to your home screen.
Touch and hold an empty area on your screen until your apps start jiggling and show the minus sign. From here, you can scroll through your installed widgets or use the search bar to find Gymondo.
Tap the plus sign in the upper corner of your screen to launch your existing widgets menu.
Tap on the Gymondo widget. Swipe left and right to view all of your options—some widgets have multiple styles and sizes. Be sure to choose the style and size you want.
Tap 'Add Widget' at the bottom of your screen.
Once you've added the Gymondo widget, tap 'done.'
To move the widget around the screen or to another page, long-press it until it starts to jiggle. Then, move it wherever you'd like.
Give Your Workouts New Meaning
If you'd love to keep track of your fitness programs and upcoming workouts on your phone or iPadOS 14, add the Gymondo widget to your home screen today.