Welcome to the Fall Into Fitness Challenge! We couldn't be more excited to have you with us for the next 7 days.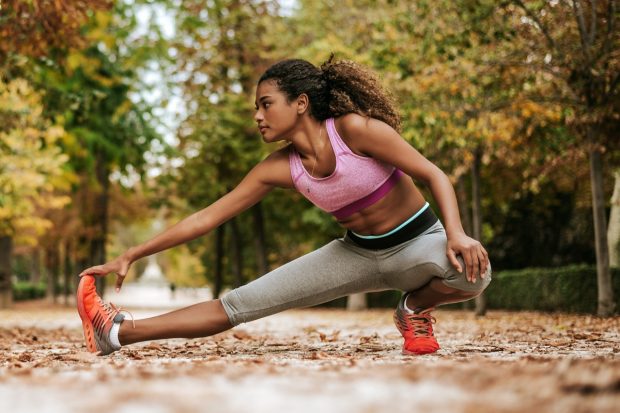 Fall is the perfect time to begin a new fitness challenge. With the completion of your summer goals and a change in season, there's no better time than now to begin this 7-day fitness challenge.
Let's get started!
The Challenge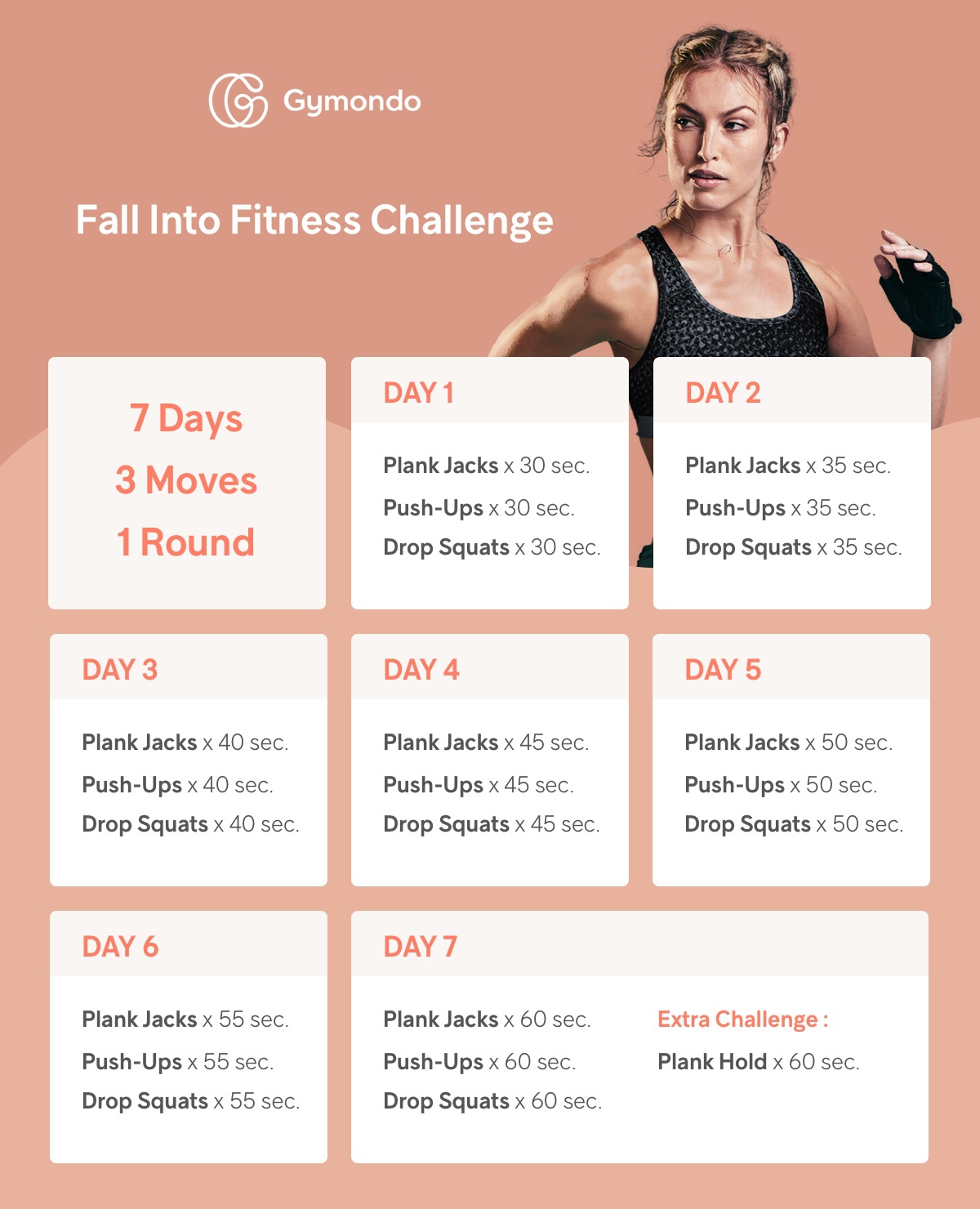 Perform each exercise in succession with no break. If one round is too easy for you, add on additional rounds depending on your fitness level.

For beginners, we recommend one round, for intermediates, 2-3 rounds should be sufficient, and for advanced fitness enthusiasts, 4-5 rounds will most likely do the trick. Try to complete as many repetitions as possible while maintaining proper form.
Plank Jacks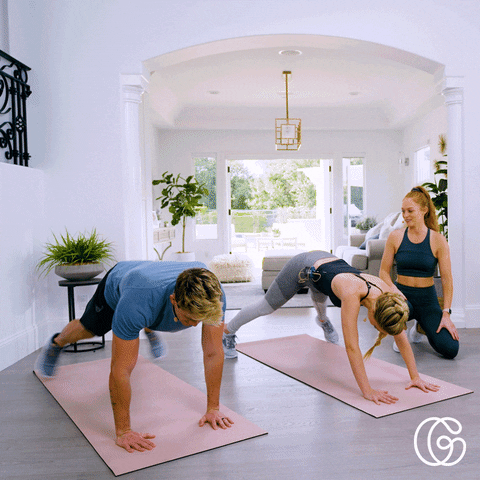 While planks are great for your core, adding a prone jumping jack to the exercise elevates your heart rate while working on your upper body and core strength.
Proper Plank Jack Technique
Begin in a high plank position, with your shoulders over your wrists, your body in one straight line and your feet together.
Jump your feet wide and then back together. Try to jump as quickly as you can while keeping your pelvis aligned and steady. Repeat the movement until time expires.
Note: If you're unable to complete the jumping motion due to injury, you can step your feet out and in one at a time.
Push-Ups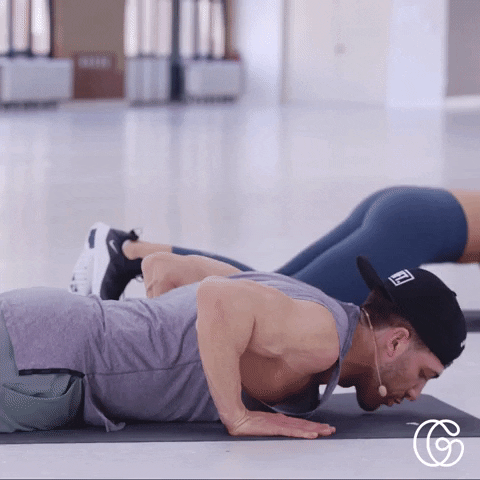 Push-ups are a great exercise to challenge your core and upper body strength. If you're unable to perform push-ups with proper form, you can either rest your hands on a wall, bench or chair or place your knees on the ground.
Proper Push-Up Technique
Get down on all fours, placing your hands slightly wider than your shoulders. Straighten your arms and legs and assume a high plank position.
Bending at the elbow, lower your body until your chest nearly touches the floor. Your elbows should point back, not out.
Pause at the bottom, then push yourself back up.
Repeat until time expires.
Drop Squats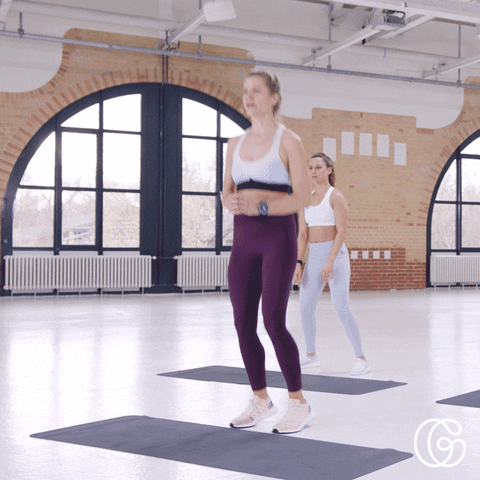 If you've mastered the air squat, it's time to add a little more intensity to your workout. Drop squats target your glutes and quadriceps. Because they're explosive, you'll burn more calories and target your fat stores.
Proper Drop Squat Technique
Start in an upright position with your feet together.
Jump your feet out as you lower into a squat. As you squat, keep your chest up, push your booty back and don't let your knees come in front of your toes.
Jump your feet back in and return to the start position. This counts as one rep. Keep repeating until time expires.
Tip: To add an extra dimension to this exercise, when you lower into a squat, bring your left hand in front of you, making contact with the ground. Repeat and be sure to alternate the hand that touches the ground.
---
There you have it! Pat yourself on the back if you made it through the week. It takes commitment and determination to complete any sort of fitness challenge. The key to your success is making it fun and doable. Then, simply stick to it!
Let us know in the comments how your 7-Day Fall Into Fitness Challenge went. What worked? What didn't? And how will you keep challenging yourself all autumn long?
Need more challenges? Check out these award-winners!
7-Day Sugar-Free Challenge to Shed Fat
7-Day Fitness Challenge to Get in Shape From Home
30-Day Beach Body Fitness Challenge