Contrary to popular belief, you don't need to spend hours on your favorite cardio machine to torch calories and burn fat.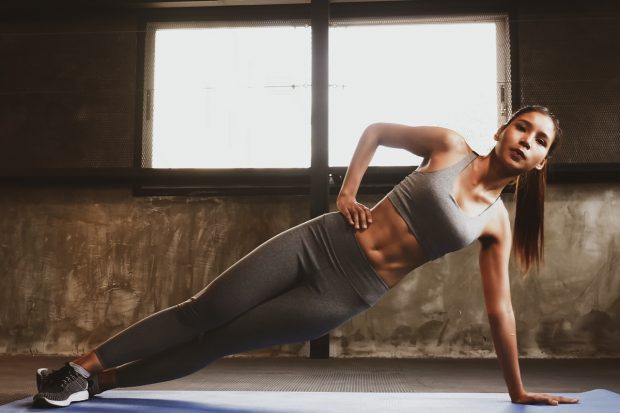 According to research, your own body weight—plus the motivation to push yourself to the limit—can burn more calories than any other exercise, including running.
If you've been looking for ways to maximize your calorie burn, here are three workouts that burn more calories than any other fitness activity you've been doing. So, take a break from running on the treadmill and switch up your routine with these fat-burning bodyweight workouts.
#1 Take HIIT Classes
The key to efficient calorie burn is effort. By the end of your workout, you should feel uncomfortable. If you aren't exhausted by the time you finish your workout, you aren't going hard enough.
One of the most exhausting and effective fat-burning workouts around is high-intensity interval training (HIIT).
Research suggests HIIT burns more calories than most aerobic activities, including running. In a 20-minute HIIT class, you could burn up to 273 calories compared to 150 calories expended by jogging in the same timeframe. So, whether you're short on time or want quick results, add HIIT to your regular workout routine to quickly burn calories and shed fat.
Want to give HIIT a try? Try this 5-minute full-body HIIT workout and see if it's for you.
Plank Twists x 30 seconds
Push-Ups x 30 seconds
Mountain Climbers x 30 seconds
Perform three rounds with 15 seconds rest between each exercise and a 30-second rest between rounds. Each week, add an additional set until you can do 10 total rounds.
Look for Gymondo's full-body HIIT program, Burn, in the app.
#2 Tabata Training
Tabata is a short and intense workout consisting of bodyweight exercises, like plank jacks, drop squats and plyo lunges. The structure of a Tabata workout is quite simple—you push yourself as hard as you can for 20 seconds and rest for 10 seconds until you complete eight rounds.
Evidence suggests that Tabata training can burn up to 400 calories in 30 minutes, making it one of the fastest ways to boost your metabolism and spark your calorie burn.
Need some inspiration? Try this Tabata workout. Complete eight rounds of the following exercises:
Exercise #1: Plank Jacks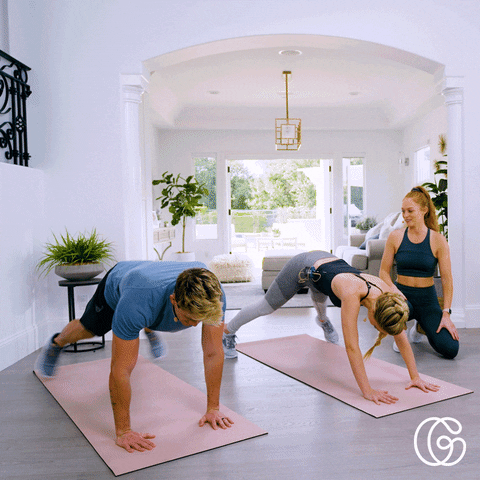 Exercise #2: Drop Squats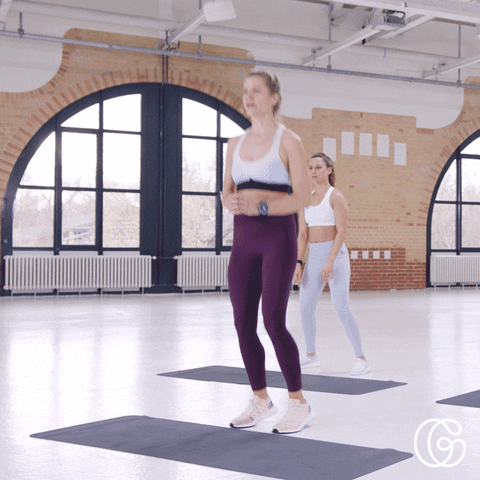 Exercise #3: Plyo Lunges
Each exercise should be performed for 20 seconds with a 10-second rest between sets. Just remember, quality form over quantity—you don't want to injure yourself due to poor technique.
For the top 10 bodyweight exercises to burn fat, head here.
*If you're new to fitness, start with 2-3 rounds of each exercise and keep increasing each week until you get to eight total rounds.
#3 Mix Strength Training With Cardio
You may view cardio and strength training as two distinct types of exercise, but when you pair them together, you have a powerful combination for fat loss.
It's important to note that muscle weighs more than fat. Replacing fat with muscle may actually result in weight gain. However, the body will look fitter and more toned as a result.
And as you know, cardio is all about burning calories.
One reason to mix strength training with cardio is that muscle burns calories more efficiently. The more muscle you build through strength training, the more calories you burn. So, even though the weight may not come off as quickly, fat will disappear faster with a mix of strength training and cardio compared to doing either one alone.
Here's some inspiration. Try Gymondo's Belly Fat Burner for a fat-burning mix of bodyweight strength training and cardio.
Belly Fat Burner is a popular Gymondo workout to lose fat and build strength. Expert trainer, Andy, pushes you through challenging strength training exercises and fat-burning cardio drills. You'll stay in the fat-burning zone as you blend high- and low-intensity strength and cardio exercises to keep your heart rate guessing. See for yourself why this is one of the best ways to lose fat!
Takeaway
If you're not the kind of person who loves exercising, you probably want to give your body the best workout you can in the shortest amount of time possible. And if your primary goal is to get rid of some excess fat, your main focus is burning calories. The obvious way to do that is to jump off the treadmill and try HIIT, Tabata or cardio-strength training instead. In just 20 minutes, you can burn up to 400 calories and leave each workout feeling fit and happy. Gymondo is here to help. Start your free trial today.