It's the "most wonderful time of the year," until you come down with stress!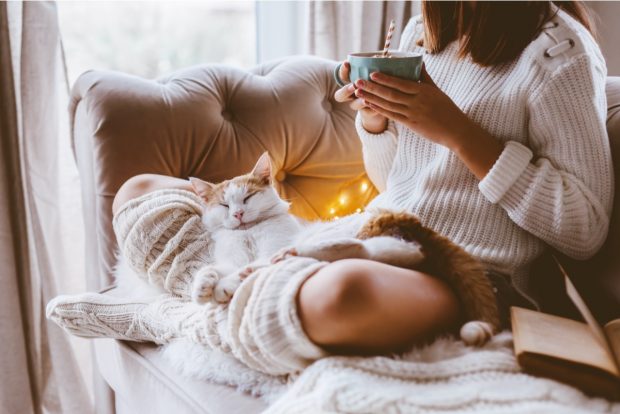 While the holiday season brings lots of laughter and joy, it can also bring about financial stress, family tension and never-ending to-do lists.
But don't worry—there's still hope. It's time to make yourself a top priority and take extra care of yourself this holiday season.
Here are 5 healthy ways to kick holiday stress to the curb.
#1 Break a Sweat
There's no better way to release those feel-good hormones and de-stress from your demanding day than through exercise. Take a jog around the park, re-energize with a yoga class or break a sweat with a Gymondo HIIT workout. Research suggests just 20 minutes of exercise can lift your spirits and keep you stress-free. Make endorphins your BFF—get out there and get moving!
#2 Serve Others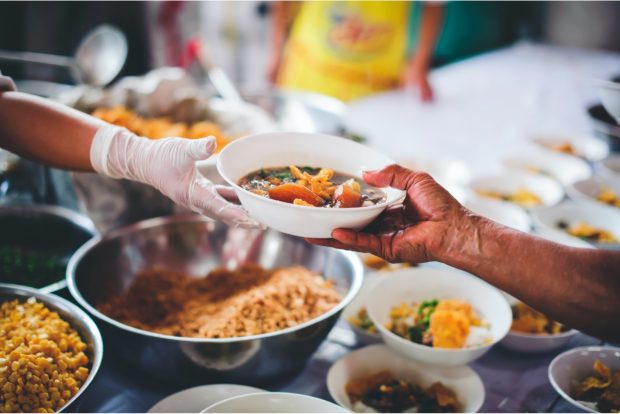 There's nothing worse than staying trapped in your own stressed-out mind. But there's no better way to escape those negative thoughts than through serving others. Volunteering is a great way to make a difference in the lives of others while, at the same time, lightening your emotional load.
You'll be so busy helping someone else that you won't have time to think about yourself! Even better, it's guaranteed to brighten someone else's day. And if you believe in karma, it's a great way to bring some good fortune your way.
If you have absolutely no time to volunteer, try to implement kindness to others in your daily life. Make it a point to smile at strangers as you walk down the street or pay it forward by purchasing a coffee for the person behind you at your favorite cafe. Little things make all the difference and help you feel good about yourself.
#3 Be Grateful
Start each day focusing on all the great things in your life. Then, write it down. Jot down three things you're grateful for each morning. When you start your morning with a positive mindset, you'll move into your day from a good place.
You might even enjoy sending around holiday greeting cards or thank you notes to your loved ones. The last time I checked, everyone still loves receiving mail.
If writing isn't your thing, bake a few extra holiday treats for your family and friends (or even your new neighbors). After all, food is the way to the heart!
#4 Do Less, Enjoy More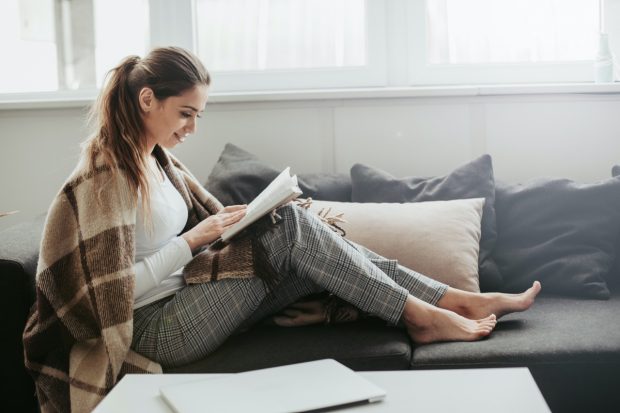 If you're like me, you tend to go overboard to please your family and friends during the holidays. From shopping to cooking to sending greeting cards and attending events, your to-do list is a mile long.
Guess what? It's ok to just say no. Instead of agreeing to every single holiday party you're invited to, take care of yourself by saying no at least once—and maybe more!
Whatever you do, build in some downtime to recharge your batteries. You'll need all the rest you can get!
#5 Plan a "You" Day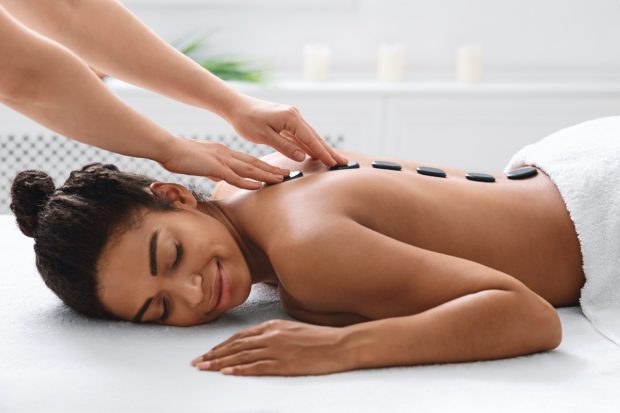 When's the last time you took yourself on a date? Whether this time of year is super social for you or a bit lonely, you still need to take the time to pamper yourself.
Planning the perfect "you" day means doing the things you love. That could be a number of things—hitting the gym, doing a Gymondo workout, heading to the spa, getting your nails done or even just Netflix and a healthy meal.
Whatever it may be, mark it on your calendar and make it a non-negotiable date. You'd do the same with someone else, right? So, why not do it for yourself? Rest assured—you'll have something exciting to look forward to and it's just for you!
Happy Holidays From #TeamGymondo
We really hope you find these holiday stress tips useful. Your holiday season should be filled with joy, not stress! So, head off holiday stress before it takes over by using this arsenal of simple stress relievers.
Has stress tainted your previous holidays? Which of these tips do you plan on implementing this year?
Need more stress relief in your life? Check out our other helpful articles.
3 Scientifically Proven Methods to Naturally Boost Serotonin Levels if You're Low

Top 3 Ways to Boost Your Mood Through Exercise

Top 5 Ways to Beat the Blues Without Medication