Good news! We've integrated Spotify to enhance your workouts and accelerate your results.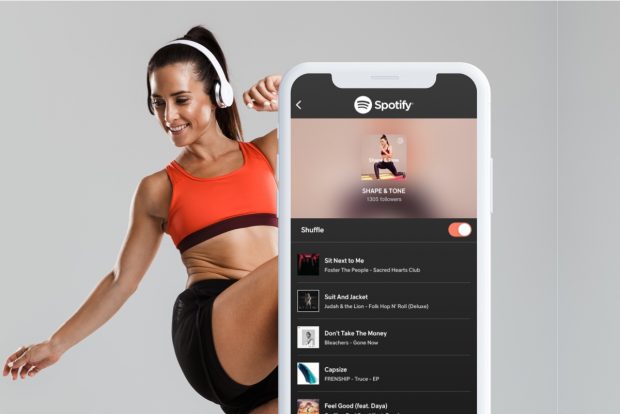 Did you know that music can improve the quality of your workouts? To enhance your workout experience, Spotify Premium members can now sign in to Gymondo and play their favorite tunes right through the app. How cool is that?
Here's How to Work Out to Your Favorite Tunes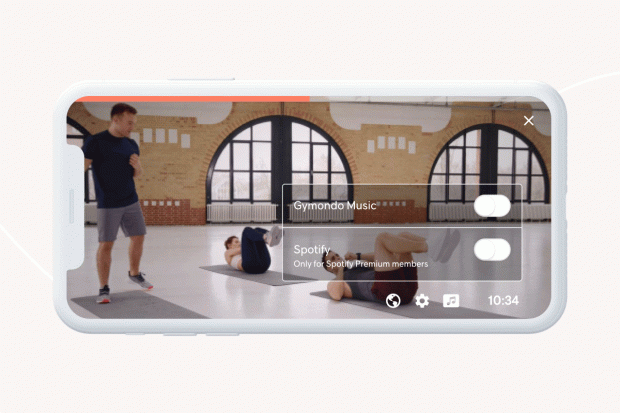 Simply sync your Spotify playlist with your favorite Gymondo workouts and get super psyched to sweat! It's easy—start a workout and click on the music icon in the lower-right corner of your screen.
On web, click the Spotify logo. From your phone, enable Spotify by flipping on the switch. Voilà!
Get Your Sweat Sesh on With Gymondo's Playlists
Our in-house deejays have been busy!
Get pumped up for your next sweat sesh with Gymondo's playlists. We've curated 14 unique Spotify playlists for every type of workout on the planet.
From fitness beats to calming sounds, you'll find music for every mood.
3 Reasons Why Music Enhances Your Workouts
#1 Music Increases Your Motivation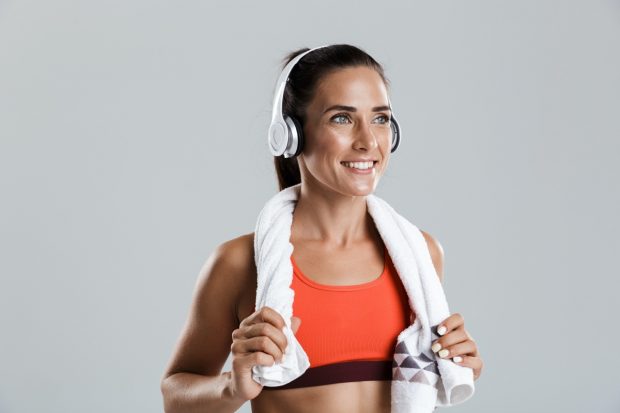 Hate exercise? You're certainly not alone. But the good news is workout music can actually transform how you view your time spent at the gym or pounding the pavement. And don't just take my word for it. Research suggests that listening to music increases the enjoyment of exercise by up to 28 percent.
What's the lesson here? Sign up for Spotify Premium and sync it to your Gymondo workouts to enhance your training more than ever before!
Related: 5 Tips to Stay Motivated to Work Out From Home
#2 Music Makes You Want to Work Harder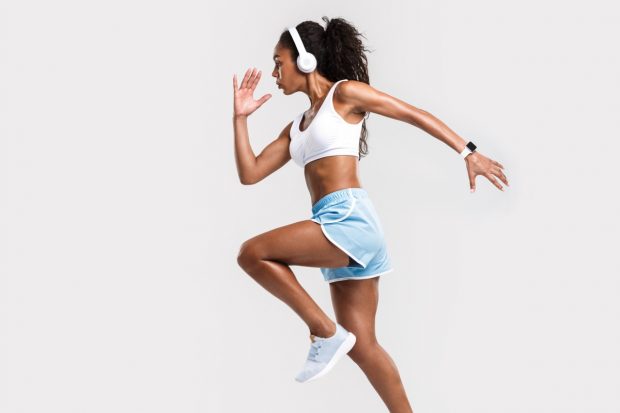 If you're like me, you feel an extra pep in your step once your favorite tune comes on. There's a valid reason for that—music makes you feel better, run farther and go harder. And the best part? You probably don't even realize it!
So, while music is reducing your perception of effort, it's also increasing your endurance by as much as 15 percent.
#3 Music Fights Depression and Keeps You Happy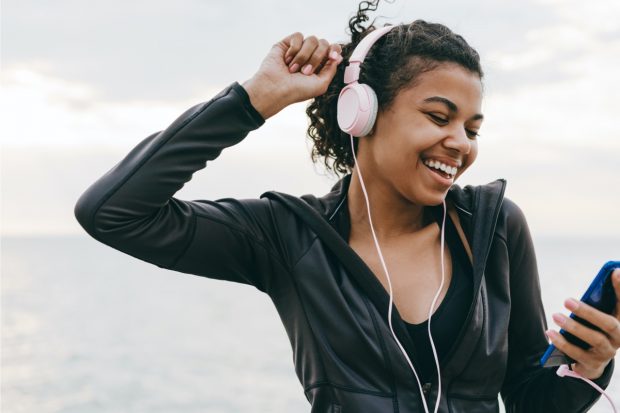 Music naturally boosts your mood by releasing dopamine and serotonin—the mood-boosting neurotransmitters that drive your brain's reward system. This powerful combo of feel-good hormones does wonders for your feels. So, pump up those jams and get that much-needed hit of dopamine and serotonin.
Related: 3 Scientifically Proven Methods to Naturally Boost Serotonin Levels if You're Low
Music to My Ears
Next time you're struggling to get going at the gym, make sure to sync your Gymondo account with Spotify Premium for some phat beats and extra motivation.
As it turns out, music could be the best workout buddy you've ever discovered!