Tired of your screen going black right in the middle of reading the cooking instructions on your phone? Enable Gymondo's Offline Cooking Mode and never get left in the dark. Say bye-bye to greasy handprints on your phone and say hello to cooking made easy.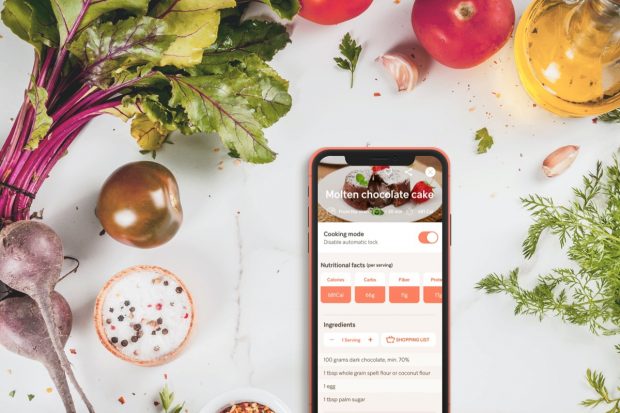 Many of us use our iPads or iPhones in the kitchen to assist with recipes. But creating the perfect recipe doesn't work if your screen is always taking a timeout. For a hassle-free experience, follow three simple steps to keep your screen lit and safe from recipes gone wrong.
#1 Keep the Recipe Open and Your Screen From Locking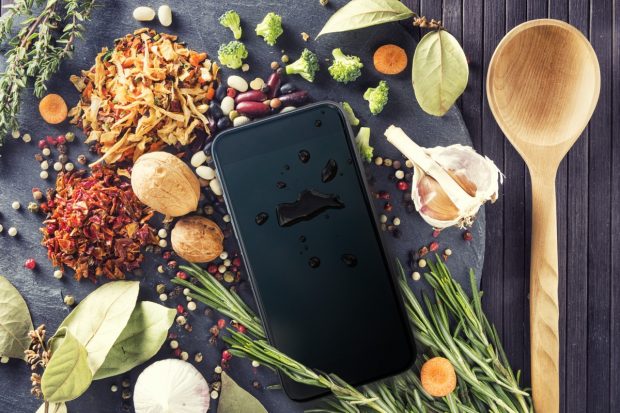 Imagine the scenario: you've just made homemade gnocchi and you have a mixture of flour, potatoes and eggs all over your hands. Your screen has gone black for the fifth time but you need to check the third step to the recipe. In a panic, you grab your phone but it slips through your slimy fingers and crashes to the floor. Oops, you've just shattered your screen.
Now, you can easily prevent the mess, frustration and broken electronics!
First, you'll want to make sure your screen stays on so you don't have to constantly fiddle with buttons and passcodes while you're in the middle of making a recipe. Keep your screen lit at all times by switching on Cooking Mode in the Gymondo app.
Here's how:
Open the Gymondo app from your phone or iPad and click on the Nutrition tab.
Click on a recipe and enable Cooking Mode.
By enabling Cooking Mode, your screen will stay lit throughout the duration of your meal preparation.
#2 Protect Your Phone from Splashes and Spills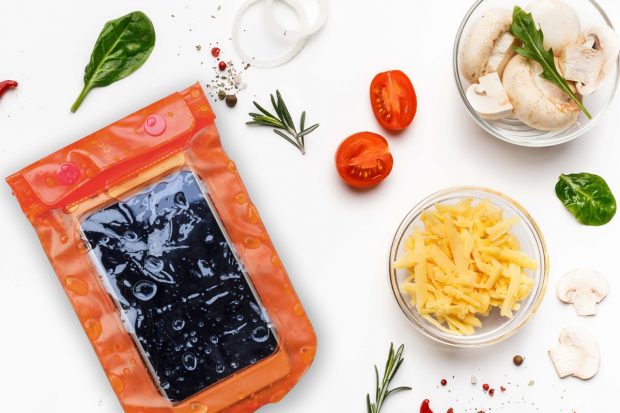 If you're a messy chef, use a ziplock bag to protect your iPhone or iPad from splashes, spills and greasy fingers. The touch screen will continue to work, even when it's placed inside a bag.
#3 Set Up a Stand for Reading Made Easy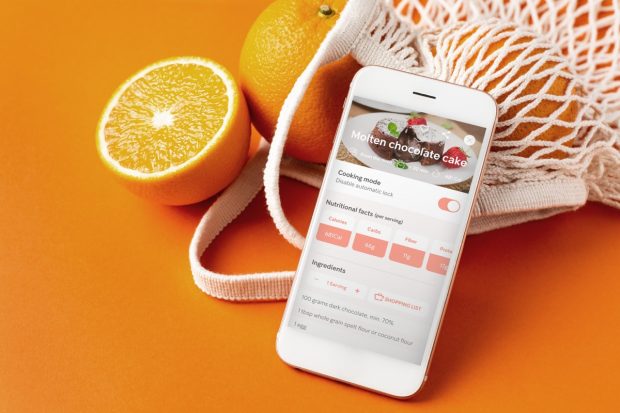 So, your screen is lit and it's protected in a zip lock bag. Now what? There's no reason to develop back pain by slumping over to read the recipe on your phone or iPad. Instead, set up a makeshift stand so that you can easily read the ingredients from your device. You can either splurge on a fancy stand or get creative—prop it up with some hardback books or use a piece of sturdy fruit (orange or apple) as a stand. With a potential messy kitchen, it might be best to use something you're not too concerned about.
---
Cooking has never been easier (and less messy). Enable Cooking Mode and make mealtimes a lot easier.
Have some helpful cooking tips of your own? Let us know in the comments!