Have you ever struggled to keep up with a fitness routine? Maybe you've started off strong—setting goals, buying new workout gear, hitting the gym early each morning and even prepping your weekly meals. But somewhere along the way, you began to fade—the heightened emotions that got you pumped to keep moving have since wavered. While you still feel good and motivated when you do work out, the problem is sticking to it!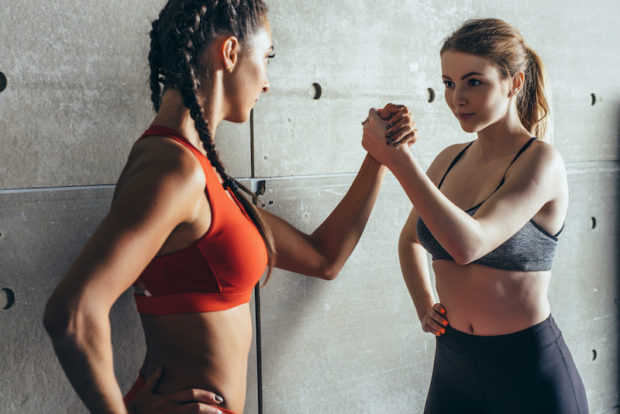 You're not alone—we all struggle to stick to a routine and stay motivated while doing it. According to research, the length of time it takes for a new behavior to become automatic varies from 18 days to 254 days. Targeted, short-term fitness challenges (4-week, 8-week, 12-week, etc.) are connected to a number of positive behavioral changes, increased productivity habits and overall better quality of life. In this article, we'll discuss why fitness challenges should be your #1 priority in 2020. We'll tackle why they work, how they work and what you can do to maximize your results. Let's dig in!
Forming New Habits
A habit is a learned automatic response. Formed habits can either be positive (dedicating 30 minutes of your day to exercise) or negative (smoking a cigarette after every meal). And while it takes time to develop any habit—good or bad—even bad ones can be reshaped. Charles Duhigg, author of The Power of Habit, states "change might not be fast and it isn't always easy. But with time and effort, almost any habit can be reshaped."
Forming new, healthy habits—or breaking old (bad) ones—involves multiple steps, including making a decision to change, initiating the desired behavior or action and repeating it often. The more you repeat the desired behavior, the more your brain goes into automatic mode. Soon enough, the habit becomes routine. Fitness challenges push you to greater heights and set the stage for forming new, healthier habits. And once you pass the 18-day mark, it gets easier and easier.
Strategies for Success
When you wake up in the morning, do you have a specific routine? Most people have developed a consistent pattern every single morning, with one task proceeding the next until all tasks are completed and they're ready to walk (or run) out the door and head off to work.
Research suggests context and consistency are strongly linked to success in forming new habits and/or modifying behaviors. And since a morning routine consists of context (waking up) and consistency (ordered tasks: brushing teeth, flossing, showering, etc.), your morning routine has developed into an automatic response.
But what if you were to add a new habit to your current morning routine? Let's say you throw a 5-minute squat routine in the mix. Would those added squats now become a part of your morning ritual? Research suggests they will. Studies claim the creation of sub-routines in the middle of an existing routine has a greater likelihood of habit formation.
Here are some examples of sub-routines:
Meditate for 10 minutes every morning when you wake up.
Write down three things you're grateful for while you sip your morning coffee.
Take a vitamin with your breakfast.
Add a 15-minute fitness challenge or bodyweight workout to your morning routine.
Drink a tall glass of water before jumping in the shower.
The Importance of a Support System
Have you ever moved to a new city or town and realized very quickly that your support system was missing? Everything you were once familiar with has been replaced with "fear of the unknown." For many months you may question your move—feeling lonely, isolated and maybe even a bit depressed. But one day, you start chatting with a woman in line at your local coffee shop. This leads to her inviting you to a group fitness class. The next thing you know, you've got yourself a support system of like-minded women training together and supporting one another—women you now call your besties!
No matter who you are or where you come from, a support system is vital for health and well-being. By participating in fitness challenges—whether online or at the gym—you'll be surrounded (virtually or physically) by a group of people who not only want to create new habits of their own but support those around them.
A 2018 study found that interactive digital support systems are equally as effective as physical ones and can help people establish healthier lifestyle habits. Using apps like Gymondo provides a solid support system that allows Tribe members to connect with one another, share success stories and boost motivation.
Three Main Benefits of Committing to a Fitness Challenge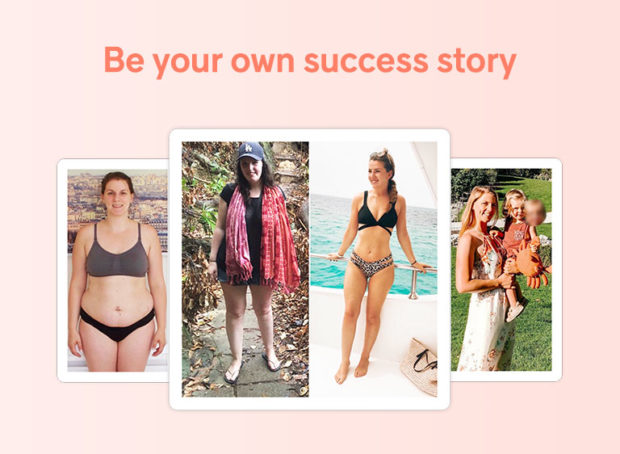 Benefit #1: Fitness Challenges Provide End Dates
Imagine starting a new job and being assigned a huge project. You're totally pumped to prove your worth to your new company. But there's one problem—you haven't been given a deadline. Weeks go by and no one asks you how the project is going. Soon, you forget about it yourself. Before you know it, this exciting project becomes a faded memory.
Let's face it—end dates are important. They give you a deadline, keep you on track and give you something to reach for.
And it may sound weird to put emphasis on an "end date" but they're crucial when you're trying to create a positive lifestyle change. By omitting the word FOREVER and focusing, instead, on a deadline, you'll be more motivated to proceed because you can see the finish line up ahead.
We have so many deadlines in other areas of our lives, it only makes sense to add one to our fitness routine. And while you're busy creating this new lifestyle, changing things up every 4-12 weeks keeps you continually motivated. A recent study found that muscles may not bore from unvarying workout routines but minds are easily influenced by novelty. Switching up routines helps stave off boredom. From a purely motivational standpoint, exercise variety does matter.
Benefit #2: Fitness Challenges Provide Structure
Results come from consistency. You need structure to help you consistently move forward towards an end date or a specific goal. Fitness challenges provide this. You're given personalized workouts that help you accomplish the goals you've set by a specific deadline. To reach your goals, fitness challenges provide structured guidelines to help you keep moving forward, adapt and progress. And because other group members are involved, you have a support system to cheer you on!
Bonus: Sticking to a structured schedule not only helps you get the results you want but assists you in developing new habits. Soon, this routine can be built into your daily life.
Benefit #3: Fitness Challenges Encourage You to Track Your Progress
It's easy to start skipping workouts, string together random exercises and forget to track your results. This makes it difficult to know if you're moving forward because you have no way of comparing your progress. So, if the goal you set hasn't been reached by the time you think it should, it's easier to just throw in the towel. By participating in fitness challenges, you automatically set yourself up for success since they encourage you to track your progress.
Why Do a Fitness Challenge?
If you're in need of change, start a fitness challenge.
If there is a goal you want to achieve, start a fitness challenge.
If you need a kickstart to your current workout routine, start a fitness challenge.
If you're in a bit of a funk, start a fitness challenge.
There are so many reasons to start a fitness challenge but even more benefits. From forming new habits to reaching goals and having a support system, fitness challenges provide the motivation you'll need to make 2020 your best year yet.
If you're ready to kickstart your workouts, lose weight, get toned and feel fit and happy, find a fitness challenge that's right for you. We'll be cheering you on!