What's on your bucket list? All those amazing things you want to do before you die—like climbing Mount Kilimanjaro, surfing the massive waves of South Africa or skiing the French Alps—can't be accomplished if you're not fit enough to follow through. So, before you swim off with the dolphins, why not optimize your fitness goals?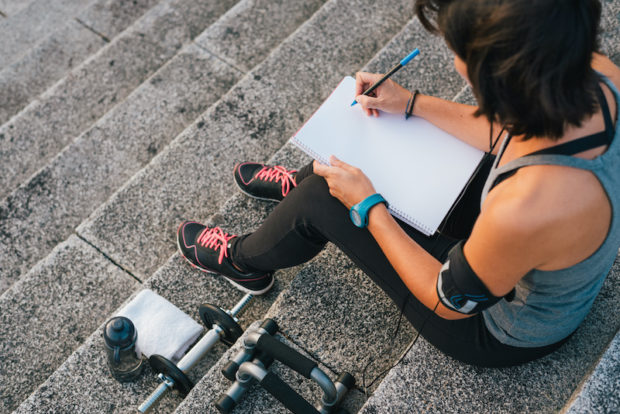 In this article, we'll discuss goal setting best practices. Whether you want to lose fat, get toned, gain muscle or improve your overall fitness level, putting the SMART method into action will help you reach everything you've set out to accomplish. Here's exactly how you can set SMART fitness goals to reach your full potential.
Setting SMART Fitness Goals
SMART stands for specific, measurable, attainable, relevant and timely—all of which are important in reaching your long-term fitness goals. Setting SMART fitness goals helps keep you on track and reminds you of the priorities you've set for yourself. According to research, setting fitness goals drastically improves your quality of life and significantly increases your lifespan. Isn't it exciting that something as simple as exercise will add years to your life?
Get pumped to accomplish every workout you've planned! Let's break SMART down into 5 simple steps:
Specific
Have you ever been asked what your fitness goal is? Maybe you responded, "I want to lose weight," or "I want to eat healthier." While these are awesome goals, they aren't specific enough—yet. While you have answered an important question, "What?" (I want to lose weight), you haven't answered Who? When? Where? and Why?
If losing weight is your objective, here is how to implement a SPECIFIC goal to achieve what you set out to do:
Question: What do I want to accomplish?
Answer: I want to lose weight.
Question: Who is involved in reaching this goal?
Answer: Not only am I involved, but I will use my fitness app, Gymondo, to complete all my workouts and rely on my roommate and sister to keep me on track to reach my goal.
Question: When do I want to achieve this goal?
Answer: I'm giving myself 90 days to reach my goal.
Question: Where is this goal to be achieved?
Answer: My apartment building has a small gym on the ground floor. I will complete the Gymondo workouts from my phone before work each morning.
Question: Why do I want to achieve this goal?
Answer: My wedding is three months from now and I want to look my best.
Measurable
Here's where you determine exactly how you'll measure your goal, whether it's losing weight, eating healthier or feeling happier. If you're only going to measure the goal, "losing weight," it will be extremely hard to achieve because "losing weight" isn't quantifiable—it doesn't have an amount attached to it.
A measurable goal would look something like this:
"I want to lose 20 pounds in 90 days." With this measurable goal, you can quantify your progress. You can get even more specific by setting daily, weekly or bi-weekly goals. For example, "I want to lose 2 pounds per week." Whatever your goal may be, you should have a quantifiable way of knowing when you've reached it.
Note: According to the Center for Disease Control and Prevention, losing 1 to 2 pounds per week is the safest and most successful way of keeping weight off.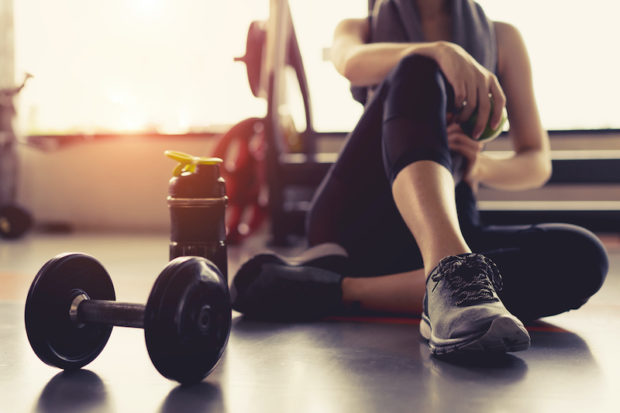 Attainable
If you were to ask every basketball team what their goal was for the upcoming season, most would say "to win a championship." While winning a championship is an awesome goal to set, it's a long-term objective. To get there, the team would need to set daily and weekly goals to ensure progression. Otherwise, they'll never make it to the playoffs.
It's the same with your fitness objectives. Experts advise to start small and gain some early wins. This will encourage long-term consistency.
Don't just consider the long-term goal. Instead, set some short-term objectives to keep you on track. Whether you want to lose 2 pounds per week or keep adding 2 push-ups to your daily workout routine for the next 30 days, setting short-term goals will keep you motivated to reach your long-term objectives. Not only that, they're realistic and attainable.
And let's face it, some goals are simply unrealistic. For example, if your goal is to lose 30 pounds in one month, it's not only unrealistic, it's unhealthy. Can it be done? Sure. But, to be honest, you'd be doing more harm to your body than good. According to Nike trainer, Jason Loebig, "setting unrealistic goals will discourage you from making progress as fast as you'd like." He suggests "setting smaller goals that are within close reach."
Relevant
The good news is, you've already answered the "Why?" Now you need to ask yourself if your goal is realistic and within reach? Hell ya, it is! But will you be motivated to do it? Let's say it again—hell ya! Why? Because you've made it relevant and you've attached motivation to it. You want to lose 20 pounds in 3 months to be ready for your wedding. A goal can't get more relevant and motivational than that. It's simple—pinpoint the goal that is important to you and attach a "Why?" to it!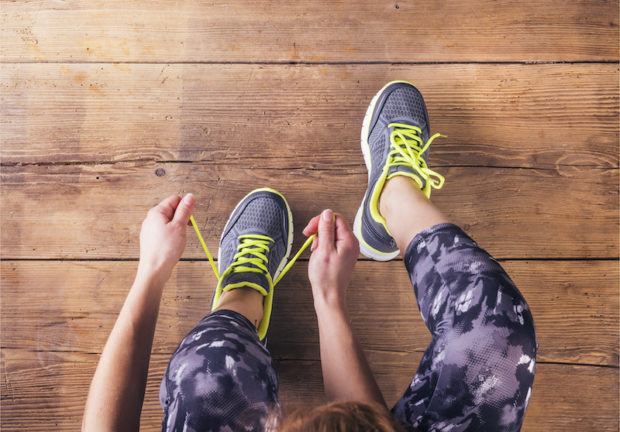 Timely
Imagine being told you had one year to complete a huge assignment for work. Would that motivate you? Probably not. Setting goals too far out of reach will not create the urgency you need to stay motivated. Sticking to a deadline gives you the necessary motivation to stay on track. Remember to set smaller goals along the way.
Maybe your long-term goal is to run a marathon but you're new to running. Signing up for one that's only a few months away probably isn't realistic. You'll want to give yourself some time to increase your mileage week by week. This way, you can work your way up gradually and remain motivated. Before you know it, you'll be ready to lace up those sneakers and feel confident completing your first marathon.
Last but not least, always be honest with yourself. Committing to a goal might mean making sacrifices in other areas of your life. Maybe this means saying no to dining out with friends or grabbing after-work drinks with your colleagues. But if you're not willing to make these sacrifices, that's ok too. You'll just need to adjust your expectations so they're aligned with your lifestyle, schedule and time commitments. Anything can be accomplished through hard work and determination.
You Got This
Now you have your goal in place. It's time to follow through. If you're looking for some inspiration, why not start a fitness challenge? Find out why fitness challenges should be your #1 priority this year.
Whatever your goal may be—from losing 20 pounds in 3 months to running a marathon under 4 hours—you can create your own plan to get you where you want to be! It all starts with you.
Just remember three things: be honest to yourself, remain consistent and stay motivated. With this recipe, you're destined for success. Good luck! We'll be cheering you on.