Home workouts to help you get fit, feel happy and love your curves.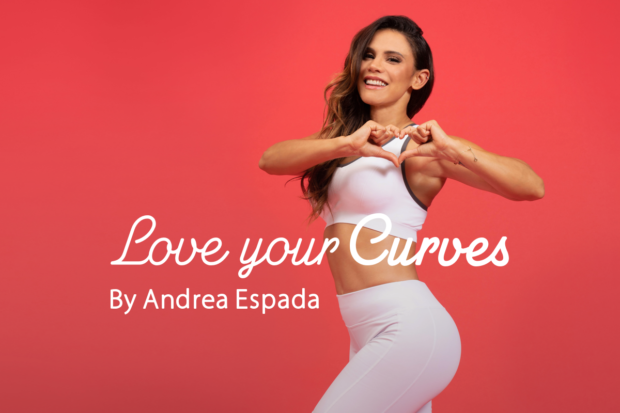 "All women have beautiful curves. Every person should love their bodies the way they are. I want to inspire people to feel good about themselves, dedicate time for themselves and love their curves." – Andrea Espada
Andrea Espada is a Columbian-born actress, TV host, entertainer, social media star, influencer and mother. Through her beauty, comedic videos, and close bond she has with her son, Ferran, and husband-to-be, Ali, she has amassed a loyal audience inspiring more than 6.5 million people and growing. Her healthy, fit and positive lifestyle combined with her sweet, down-to-earth personality made it a perfect fit to launch her personal fitness program, Love Your Curves, with Gymondo.
Love Your Curves
The "Love Your Curves" program is designed to be effective and efficient with 20-minute workouts dedicated to yourself. Andrea, along with her trainer and friend, Emily Meisner, created unique and fun workouts that you'll LOVE to do with them again and again. The program will help you build strength using your own body weight, increase your endurance and shape your curves, just like Andrea. The workouts are diverse and target every muscle in your body with emphasis on your abs and glutes. No equipment is required and there are variations to suit your fitness level.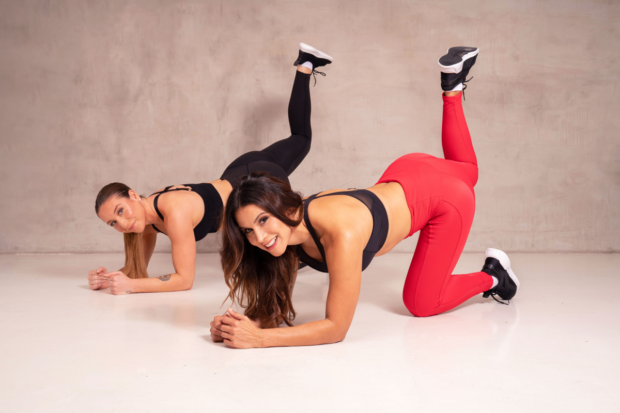 20-Minute Workouts
Shapely curves are achieved with consistent exercise and eating healthy. Andrea believes that the sexiest part of a woman is her abs. She has trained her core since she was a teen and would do 1000 situps a day—but don't worry, you won't be doing that in her program. It was her strong core that helped her bounce back quickly after her pregnancy, which is why she loves training her core—it's both functional and makes her feel sexy. Commit to 20 minutes a day for you to feel amazing. Andrea and Emily will be by your side supporting you along the way.
A Well-Balanced Diet
The other part of the equation to a healthy lifestyle is your eating habits. Andrea enjoys pre-workout snacks to fuel her workout, like smoothies with almond milk and fruits, scrambled eggs and coffee. To replenish her energy, she looks forward to her post-workout acai bowl made with fruits, banana, and honey on top. Being a busy career woman and mom, she plans her meals ahead by cooking lunch and dinner in the morning and sometimes makes additional servings to freeze. She lives a balanced life, eating super healthy Monday to Friday and rewards herself a little treat on the weekends. Andrea loves her chocolate! She knows that a little chocolate will not unravel all her hard work, as she's consistent with daily exercise and healthy eating.
Support System
Andrea created this program because she likes to motivate people to be healthy and be in good shape because it positively affects your energy, mind, body and soul. When you get stronger, little by little, you will feel good about yourself. She believes it's very important for women to support other women, so she created "Love Your Curves" to be accountable, to have a friend, a trainer, a supporter and an amazing program to help you be consistent and to remind you to drink a lot of water.
Get ready to boost your metabolism, tone your muscles and "Love Your Curves."