Add more color to your training. Introducing Gymondo exercise mats!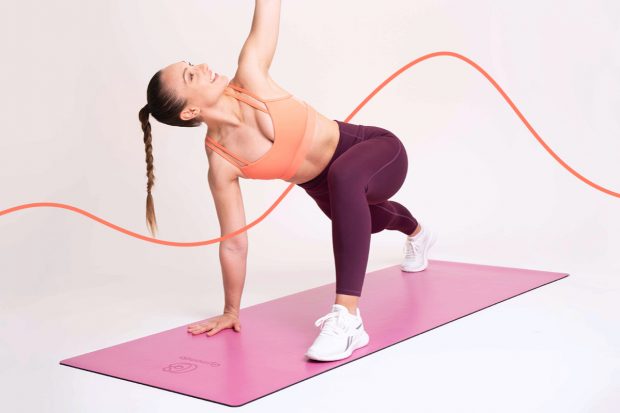 The last 2 years have seen a huge surge in at-home gym setups, including the purchase of big-ticket equipment and adjustable dumbbell sets. But no matter how much you're into working out, there's one piece of equipment that everyone needs—an exercise mat.
That's exactly why we've created the best-in-class exercise mat on the market, and now it's available just for you.
Gymondo Exercise Mat
You'd be hard-pressed to find a better quality mat on the market at such an affordable price. Here's a breakdown of why the Gymondo exercise mat is a wise investment.
Multi-Functional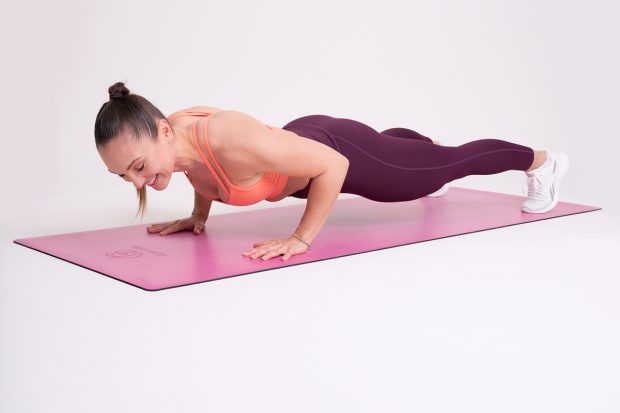 Finding a good mat isn't tough—you don't have to spend a fortune to get one that's supportive and grippy.
Maybe you need a mat that provides you with plenty of space to stretch out your limbs—think Warrior II pose. Or maybe your workouts are super sweaty, so a mat that reduces slipping might be top of mind. Luckily the Gymondo exercise mat covers all bases.
Portable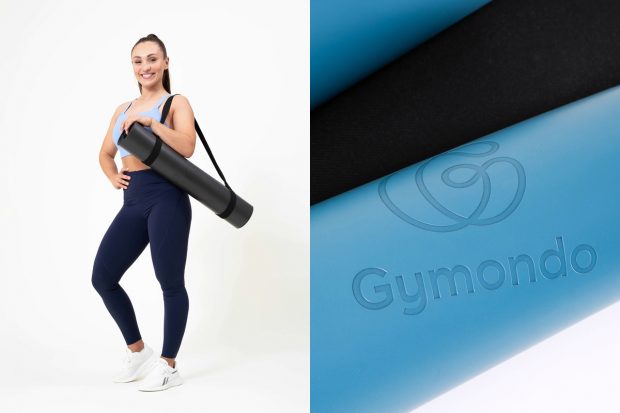 Not only that, it's portable. Whether you're heading to the office or taking a leisurely walk through the park, you can carry this one with you without breaking your back.
It's also super compact, so storing in a small apartment is no problem. The yoga straps make it easy to roll up and tuck away. Under the bed? Great option!
Colorful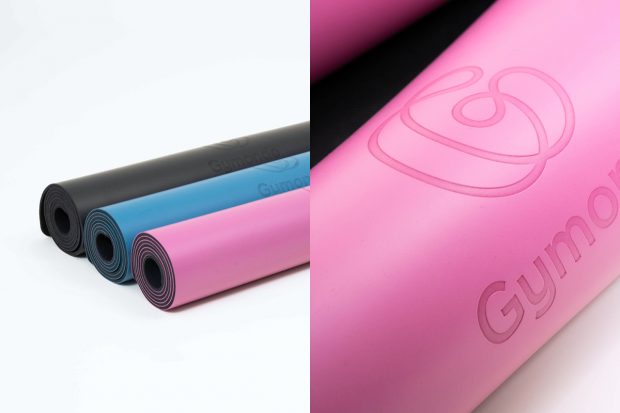 Did you know that bright colors are linked to higher levels of feel-good hormones? Add more color to your training with the Gymondo exercise mat. Choose from 3 colors—blue, pink and black—based on your mood and preferences.
The bottom line: Regardless of functionality, choose a mat that puts a smile on your face. The color, design and feel should be inspirational for you.
Shock-Absorbent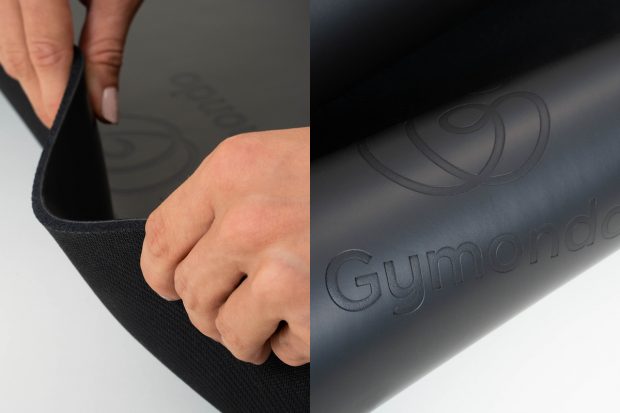 PVC-free, skin-friendly and biodegradable, the Gymondo exercise mat has a soft, shock-absorbent surface that provides the perfect amount of cushioning. It's lightweight and easy to clean. Just use water and mild soap.
Comfort and Support
You want to be able to feel the ground beneath you rather than having it feel like you're balancing on marshmallows. Gymondo exercise mats are the perfect blend of comfort and support. When things get super sweaty, you want to feel that sense of safety and security.
---
Made by experts, this environmentally-friendly mat was built to last for years and years. Purchase yours today—you won't be disappointed.
*Gymondo yoga mats are only available for sale in Germany and Austria.