Is your schedule bananas?
While 24 hours a day sounds like a lot of time to fit in a workout, something always seems to get in the way. Competing with school, family time, work and hobbies, it's hard to prioritize time for yourself. With these 5 helpful tips, you'll be the master of your busy schedule in no time!
Tip #1: Wake up Early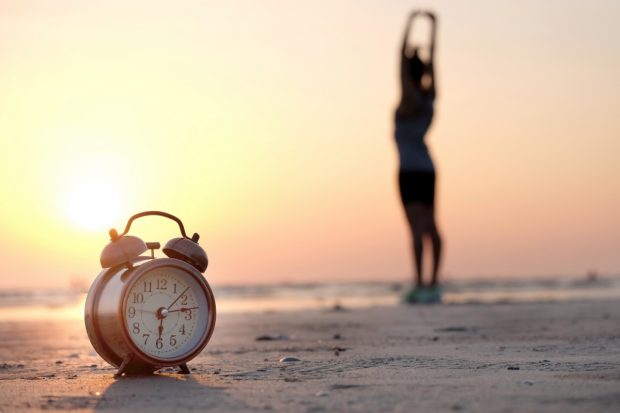 Are you guilty of the excuse, "I don't have enough time?" If you're struggling to find the time to work out, there's a simple solution—set your alarm a bit earlier. As the saying goes, the early bird catches the worm.
Sometimes, it's as simple as setting your alarm an hour earlier. You'll be surprised at how much you can accomplish with an extra 60 minutes. And if you keep telling yourself you're not a morning person, start telling yourself you are. A simple change in mindset can make a world of difference.
Tip #2: Turn Your Commute Into a Workout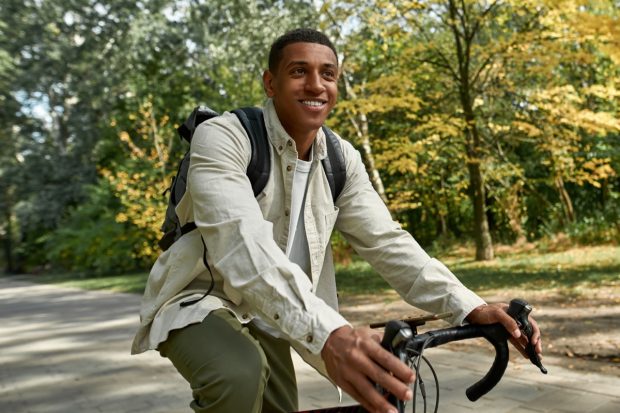 On the days when you can't fit in your typical training, turn your commute to work or school into a workout. Jog or bike to work or get out a few stops early on the train or bus and walk the extra distance. If you live in a town or city that requires driving, consider parking your car farther away to get in a few extra steps. Running, biking and walking are great forms of transportation.
Tip #3: Sneak in a Workout on Your Lunch Break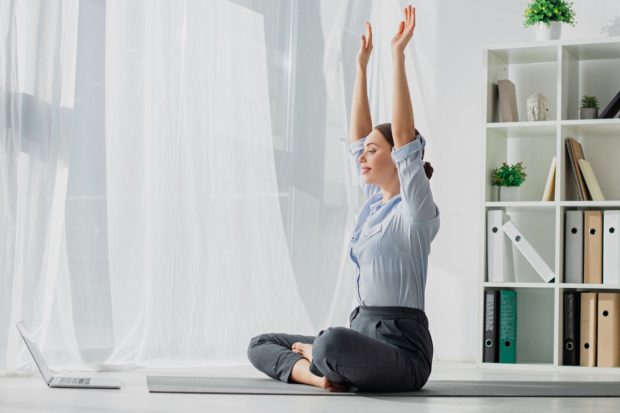 Make use of your lunch break by doing a Gymondo workout or going for a jog. According to research, regular exercise makes you more productive during the day. Not only that, it will keep your waistline in check.
Helpful tip: Choose the workout you'll do in advance so you don't waste 10 minutes scrolling through Gymondo workouts waiting for #fitspo.
Tip #4: Find an Accountability Partner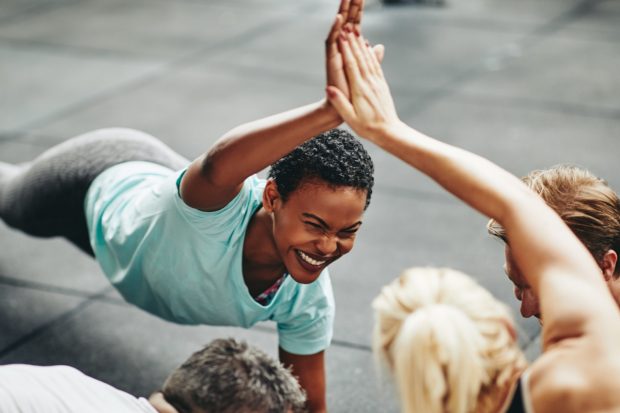 Let's face it—some days, you just need an extra push to get your sweat on. Partner training keeps you accountable, especially on those days where you're lacking motivation. Not only that, it's a lot more fun to work out with a buddy. If none of your friends are into fitness, no prob. Join a workout class or meet like-minded fitness fans at your local gym.
Helpful tip: Set up exercise dates in advance to keep yourself fit. Invite your friends and family to try a new Gymondo workout instead of hitting happy hour.
Tip #5: Make Your Binge-Watching More Physical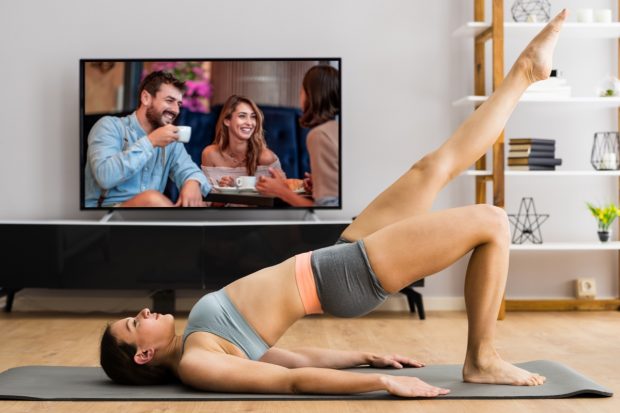 Just because you're binge-watching Outer Banks doesn't mean you can't stay active. Get in some push-ups, mountain climbers and squats while watching the Pogues evade trouble.
Helpful tip: Clear some space between your sofa and the TV so you have enough room to break a sweat without missing the storyline.
Takeaway
All good things take time. Even if you implement a few of these tips, you're one step closer to reaching your goal. For other quick tips on making your workouts more effective, click here.
---
Start your free trial with Gymondo today and find 100s of quick and effective workouts that can easily fit into your busy schedule. See you on the mat.