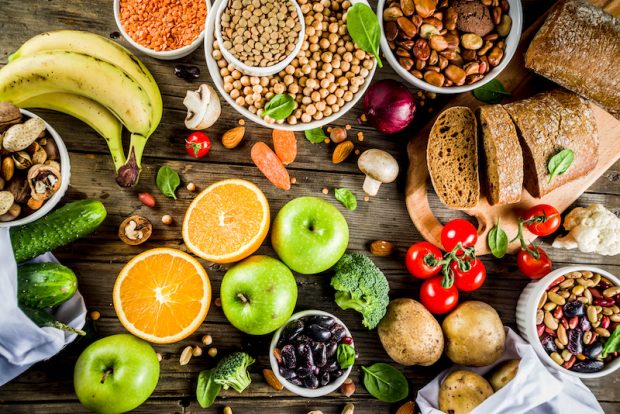 Keeping your kitchen stocked with nutrient-dense food is important for maintaining healthy eating habits, but a trip to the grocery store is often a task we'd rather avoid. Here are five ways to make this chore a little easier using Gymondo's Offline Shopping List.
#1 Download Gymondo's Offline Shopping List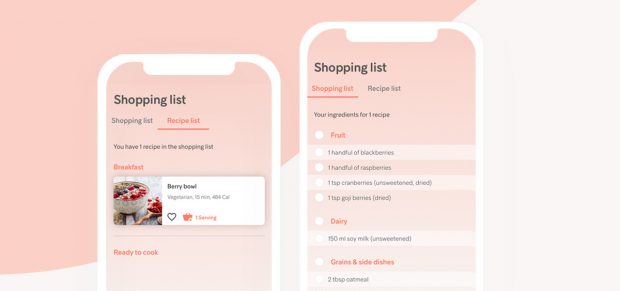 If you're not one for grocery shopping, Gymondo's Offline Shopping List will certainly save you time. Choose your favorite Gymondo recipes and serving size, then, add them to your Shopping List directly from your phone. Check off the ingredients as you go. It doesn't get much easier than that!
Fun fact: The serving size for each recipe is automatically calculated. This way, you never have to calculate how much of each ingredient you need, making it easier than ever to feed you and your family!
#2 Explore Tons of Recipes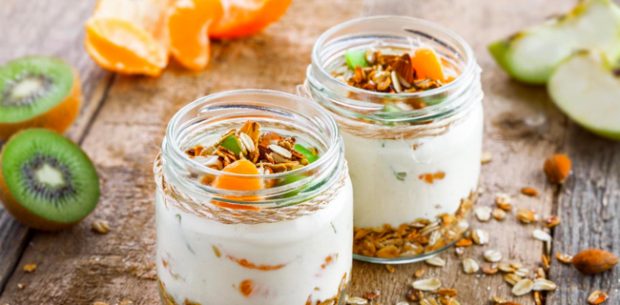 Refuel mindfully with the right recipe! Explore 1000+ easy-to-make recipes in the Gymondo app, including main dishes, desserts, breakfasts, snacks and hydrating beverages. Choose from gluten-free, vegetarian, vegan and pescatarian options to suit your tastes and mood. Put your recipes in your pocket and access your Shopping List anytime, even when Wi-Fi is nowhere to be found.
#3 Add Recipes to Your Favorites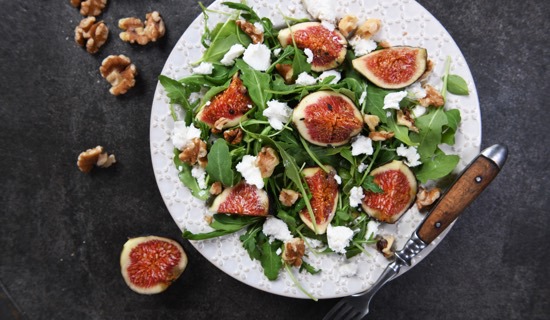 Remember that delicious tiramisu you made last year? You've searched everywhere but can't seem to find the recipe! Now, it's easier than ever to keep track of those hidden gems. Save your best-loved recipes to your Favorites list.
It's simple. When you're in the Gymondo app, just tap the heart icon and voilà —it's saved automatically. It's like having your own personal recipe box to keep track of what you've made and love or what you'd like to try next. When you're ready to head to the store, just add your favorite recipes to your Shopping List and you're good to go.
#4 Check Off Ingredients as You Go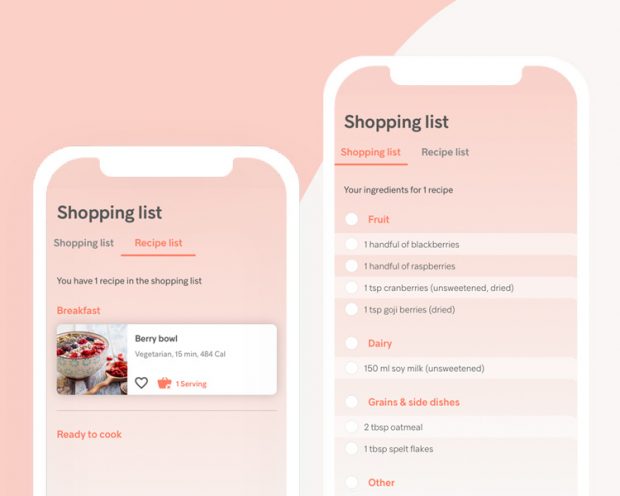 In your Shopping List, ingredients can be checked off as you go, This way, you're in and out quickly. Let's say you've chosen two recipes that both call for tomatoes. One recipe requires one tomato and the other recipe requires two. The ingredients will be totaled (3 tomatoes), so you won't see the same ingredient listed twice, making it even easier to get exactly what you need. Then, when you're ready to make the individual recipe, just head to your recipe list in the app.
#5 Access All Ingredients in Offline Mode
So, you've added new ingredients to your Shopping List and you're ready to hit the grocery store. But what happens if you get to the store and there's no Wi-Fi? Not to worry! You can still access all of your saved ingredients from your phone, even offline. It's as easy as that!
Cut time off your trip to the grocery store with Gymondo's Shopping List and start filling your cupboards with the foods you need. Eating healthy and shopping quicker has never been easier. Bon appétit!
---
Explore all Gymondo has to offer, from 1000+ recipes to over 20 customized fitness programs.