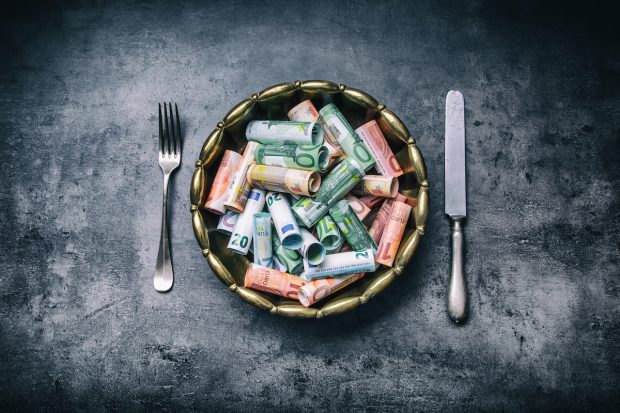 Imagine the scenario: you open a fully stocked fridge brimming with fresh, high-quality foods that are chocked-full of the nutrients you need.
While that sounds amazing, for some of us, this scenario is not always attainable. And one of the main reasons is the benjamins—money! If you're saving every penny, just one trip to your local Whole Foods could put a major dent in your wallet.
While organic superfoods may cost more than your weekly food budget allows, you can still load up on the good stuff at an affordable price. Eating healthy doesn't necessarily require expensive ingredients or going 100% organic and recipes don't need to be overly complex.
If you're ready to add high-quality ingredients to your diet without breaking the bank, follow these five expert hacks for eating healthy on a budget.
#1 Keep Your Kitchen Stocked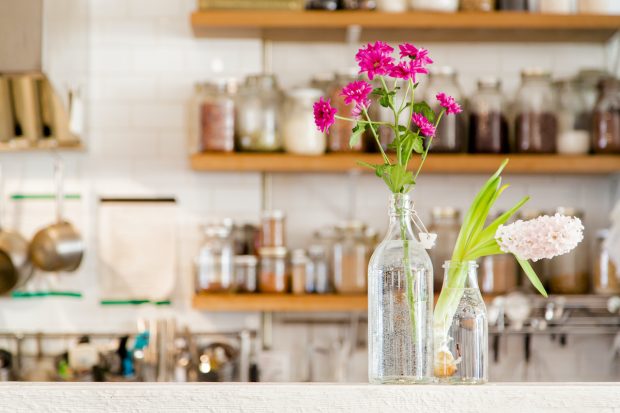 Before prepping any meal, there are a few basic ingredients you should have on hand—olive oil, balsamic vinegar, salt, pepper and any other spices that add variety and flavor to your plate.
It's also important to stock up on canned and dry goods, like tomato puree, tuna, chickpeas, kidney beans, pasta, rice, lentils, sweet potatoes and frozen fruits and vegetables.
Stocking up on these long-lasting items equips you to make very quick and healthy meals without having to constantly go to the grocery store.
#2 Buy in Bulk
The reason stores like Costco are so popular is because you can buy large amounts of food in bulk at a much cheaper cost. For long-lasting items like those listed in hack #1, you'll save yourself time at the grocery store and keep dollars in your wallet by purchasing larger quantities—a big bag of rice or a couple of liters of olive oil will go a long way.
#3 Cook in Bulk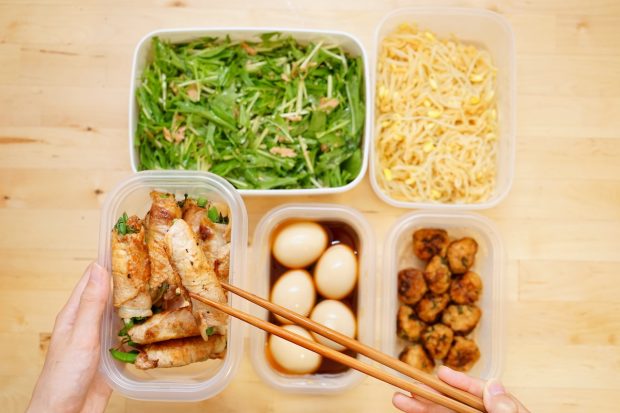 Want to save time and money? Cook in bulk! Make a huge pot of chili over the weekend and portion it out for the rest of your week. If you think you'll tire of eating chili over and over again, cook some pasta and spread the chili over top or heat up some tortilla chips, add a scoop of chili and some shredded cheese and voilà, you've got yourself some homemade nachos. Add a dollop of sour cream and some cilantro and you're in for a real treat. Just get creative and always get the most out of your meals!
#4 Don't Be Scared of Food That Looks Less Than Perfect
Of course, you shouldn't drink spoiled milk or eat rotten fruit but we tend to waste tons of perfectly edible food based on its appearance. There's no need to throw away bruised fruits or foods with a one- or two-day-old expiration date. There are so many foods that can be eaten past the expiration date, which is usually based on a very conservative estimate in the first place. If the food doesn't smell bad, it's probably ok to eat. So, before you send your food straight to the trash bin, look, smell and feel the item in question. Nine times out of 10, it should be fine unless it's been hiding in the back of your fridge for three months.
#5 Power Up With Plant-Based Proteins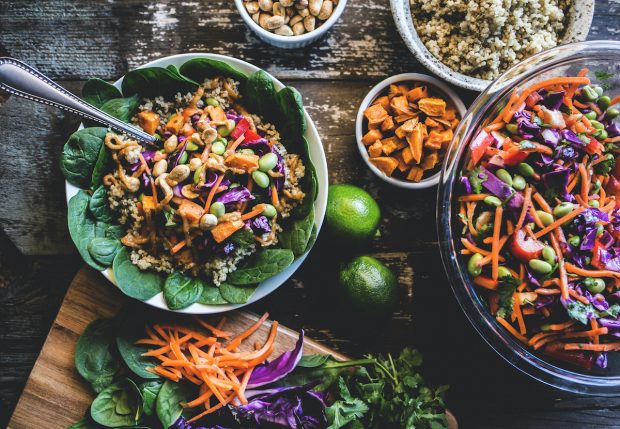 If you're working out frequently with Gymondo, proteins like beef, chicken and fish may be at the top of your grocery list. And there's no question—you need protein to build and maintain lean muscle.
But don't completely rule out the more affordable option—plant-based proteins. Adding plant-based proteins to your diet is an easy and cost-effective way to lose weight, gain lean muscle and improve your cardiovascular health.
Animal proteins are high in calories and loaded with saturated fat which is a proven cause of cardiovascular disease. On the other hand, plant-based proteins are low in calories and a great source of fiber and immune-boosting antioxidants.
But if it's meat you crave, there's no need to cut it out completely. Just occasionally swap that juicy steak for a serving of beans or lentils for a boost of energy and a longer period of satiety (feeling full).
Bonus Hack: Make Your Own Salad Dressing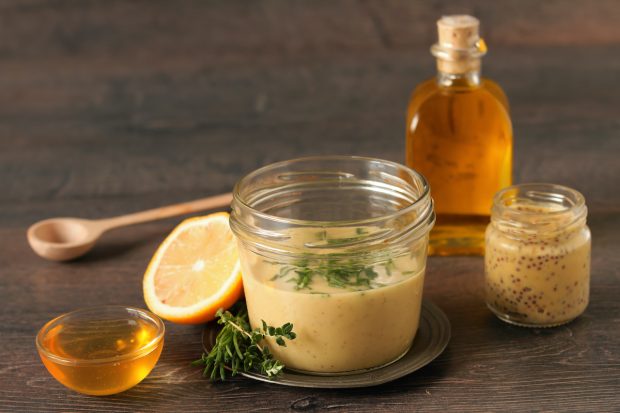 Making your own salad dressing from home eliminates the sodium, fat and sugar content found in store-bought items. This equates to a delicious homemade dressing that contains way fewer calories than what is found in pre-packed products. With only a few simple ingredients, you can create an inexpensive dressing to add to your healthy dishes and salads. Here's my go-to homemade salad dressing recipe. See if you like it too!
Honey Mustard Dressing

Big Batch:
1/4 cup Dijon mustard
1/4 cup honey
1/4 cup balsamic vinegar
1/4 cup olive oil
1 tsp salt
Black pepper to taste

Instructions:
Place ingredients in a jar and shake well until you can't see any honey on the base of the jar. Adjust sweet (honey), sour (vinegar) and salt and pepper to taste.
Final Thoughts
It can be extremely difficult to eat healthy all the time, especially on a budget. And quite honestly, always eating healthy is far too restrictive. We all want that occasional pizza or mouthwatering burger and we should have it—just in moderation. To live healthier and longer, it's important to add high-quality nutrient-dense foods to your arsenal. Luckily, eating healthy doesn't have to cost an arm and a leg. In fact, most healthy foods can be purchased for a relatively inexpensive price. Just stick with these five hacks and your kitchen pantry will take on a whole new meaning!
How about you? Have you found it easy or difficult to eat healthy meals on a budget? What are some of your favorite recipes?