Just starting your fitness journey? Here's a perfect beginner's leg workout to build sculpted calves, powerful glutes and toned quads.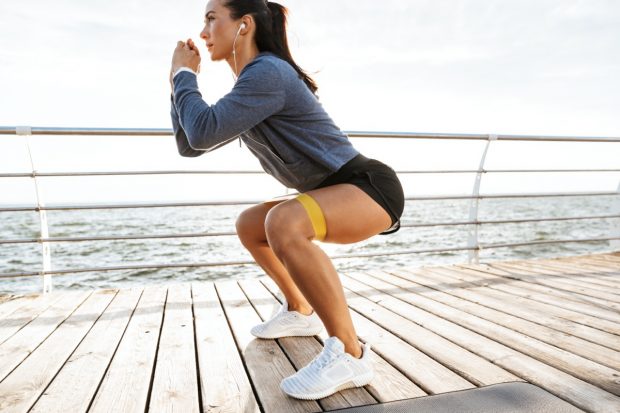 It's totally fine if you have zero weight training experience or little-to-no muscle tone. As long as you have the desire to get your legs stronger and more toned, we can help you get there.
This hand-selected workout has the necessary building blocks for you to learn proper technique, improve your balance and build unilateral (single-leg) strength.
Without further ado, here's your ultimate beginner-level leg workout to build lean and toned lower-body muscles.
Back to Basics
When you're just starting out, less is more! Your first step is to focus on the fundamentals. This workout includes unilateral movements to ensure equal muscle development. Any imbalances may hinder you from performing more complicated movements down the road. Most importantly, you'll need exercises that hit the major muscle groups of your posterior chain—glutes and hamstrings—because they produce the most amount of force in your body.
Your Ultimate Leg Workout
As a fitness newbie, you don't want to overload your body with too many exercises or too much weight all at once. Sore muscles (and not being able to walk) is a surefire way to keep you from returning to the gym. Instead, start slowly and gradually progress.
Complete this workout in circuit-style with ample rest between each exercise. Perform 2-3 rounds of the circuit, depending on how you feel.
Once you stop seeing results or your legs aren't as sore after the workout, ante up the intensity. Take less rest between sets, add more rounds or increase the weight (dumbbells).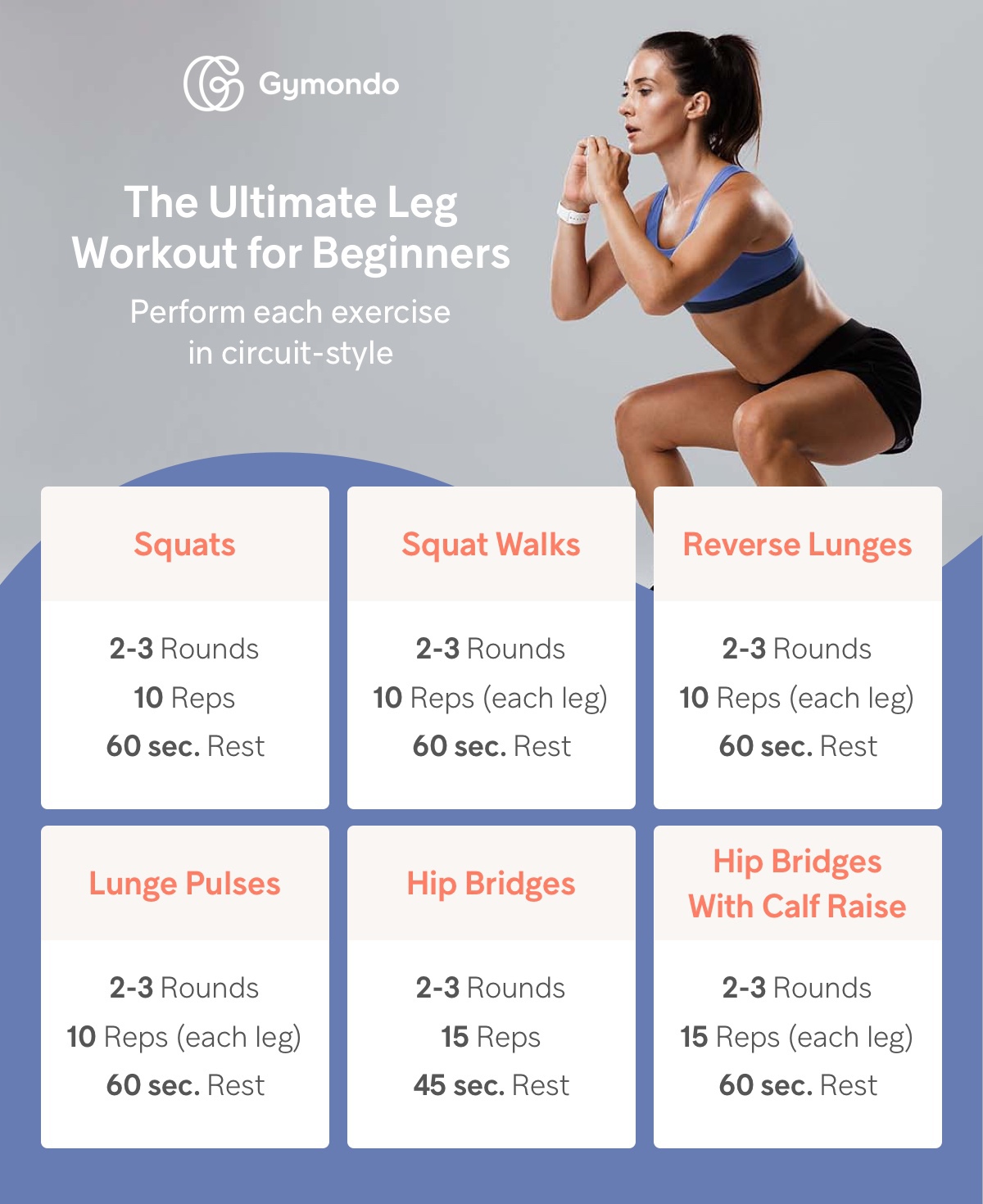 Final Thoughts
If you find your leg muscles are getting accustomed to the load or intensity, try mixing in any of the best bodyweight exercises for fat loss (focus on lower-body exercises). And when you feel confident in your strength gains using only your body weight, increase the intensity by adding some light dumbbells.
Stay tuned for more great workouts from Gymondo. In the meantime, check out some more amazing exercises you can do right from home:
Looking for some great back exercises? Try these 3 back exercises to achieve a super toned back and better posture.
Want beach-ready abs? Add these 3 ab sculpting exercises to your workout routine.