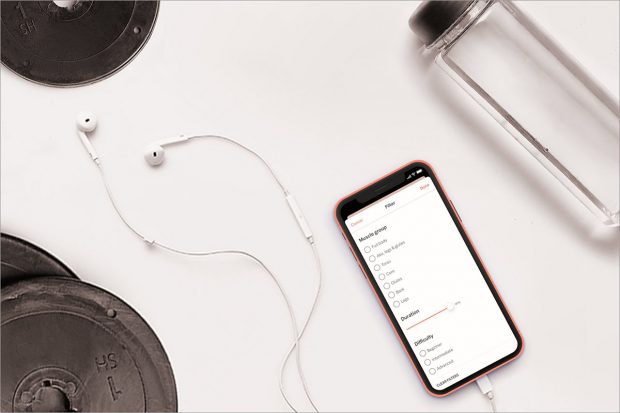 When it comes to working out, many of us are creatures of habit. We're like robots—waking up, dragging ourselves to the gym and clocking 30 minutes of cardio on the treadmill day in and day out. But over time, we do it with less and less joy.
Don't get me wrong, regular exercise is good for you. But it's also important to vary your routine. Your body and mind will reap the benefits of trying new things. It's the key to stimulating different muscle groups and preventing boredom.
At Gymondo, we take workout variety very seriously. Here are eight ways to tweak your fitness routine using Gymondo's workout filters!
#1 Filter by Workout
Have you come across a workout you absolutely love? Finding your faves is simple and easy. Filter by your most beloved workout to find exactly what you're looking for. Simply type in the name of the workout you're craving in the search bar and voilà—it instantly appears.
#2 Filter by Muscle Group
Want to firm up that booty? Filter by "glutes" to shape and tone those buns of yours. Or, maybe you want to work your core and legs. Select more than one muscle group and start burning those calories. The sky's the limit!
#3 Filter by Duration
No time? No problem! Filter your workouts by duration and explore 100s of fast and effective fitness classes for losing weight, gaining strength, getting toned or increasing flexibility. We've got classes for any time restrictions you may have.
#4 Filter by Difficulty Level
Whether you're new to fitness or if it working out comes second nature to you, we've got a class that's right for you. Choose from beginner, intermediate and advanced classes to help you reach your fitness goals.
#5 Filter by Category
Variety is the spice of life. When you want to switch up your fitness routine, filter by whatever floats your boat. Choose from HIIT, yoga, barre, pilates, cardio and more. Whatever you're craving, we've got the right workout for you!
#6 Filter By Goal
When you start with Gymondo, you choose one fitness goal as your main target—lose weight, gain strength, get toned or increase flexibility. But some days, you may need a break from your main training program. If you've been hitting cardio pretty hard, maybe you'd like to stay active on your off day with some flexibility training. Or, if you've been enjoying yoga, switch it up with a hard-hitting weight loss workout. Whatever your goal, we've got suggestions for you.
#7 Filter by Equipment
Ready to put those new dumbbells to good use? Filter by the equipment you have on hand and get started right away.
#8 Filter by Favorite Coach
If you're new to Gymondo, try one of our most popular full-length workouts—Belly Fat Burner!
Filter by your favorite trainer and get fit and feel happy in no time! Trainers are like relatives—we like some more than others. Training with your faves is now easier than ever.
---
If you're ready to spice up your training, start filtering your workouts! And by no means do you have to filter by just one category—use as many as you'd like. But remember, before choosing new workout filters, be sure to reset any previous filters that have been set. This way, only the new filters you set will be applied to the results displayed. See for yourself. Sign up for a free trial with Gymondo. We'd love to start training with you!