Calories come in many different shapes and sizes, so counting them can be a bit deceiving. For example, the average candy bar contains over 550 calories. You could literally eat 5 cups of sweet potatoes instead.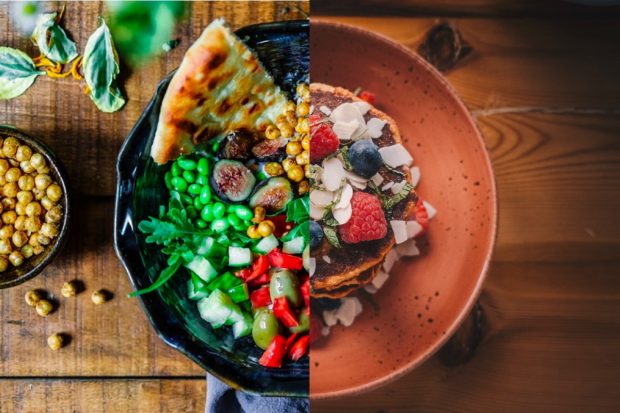 We don't recommend calorie counting, but if you do, these results may shock you! Let's take a visual exploration of what calories really look like in different food.
High-End Fast Food
The rise of high-end fast-food chains is a major trend, claiming healthier alternatives to traditional contenders like McDonald's and Burger King. Using attractive advertising techniques, like "fresh, simple ingredients" and "locally grown," it's easy to fall for the idea that fashionable fast food is healthier and more nutritious than its competitors. Think again! You could eat an entire day's worth of calories in a single meal—high-end or not.
Does high-end fast food contain fewer calories? Let's take a look. Here's a comparison between McDonald's and Shake Shack.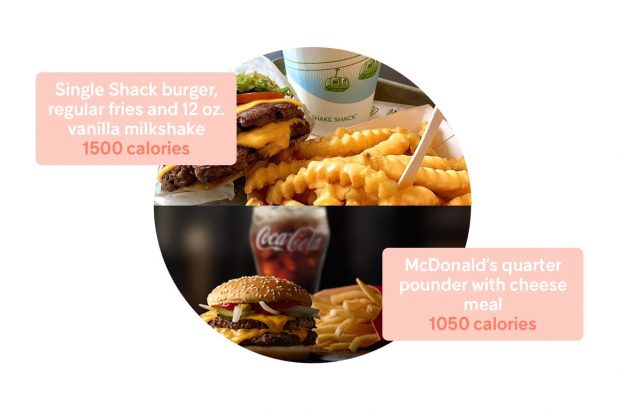 Sure, vanilla milkshakes contain way more calories than a soda but even if we replaced it with a coca-cola, the calorie count would still be a whopper—1140 calories.
Liquid Calories
Soda Versus Fruit Juice
Calorie counters, beware. Although juice contains more vitamins than soda, it's packed with just as many calories, if not more. Due to their similar sugar content, fruit juice is just as unhealthy as sugary soda is. And even if you're drinking 100% juice, most of the calories will still come from sugar.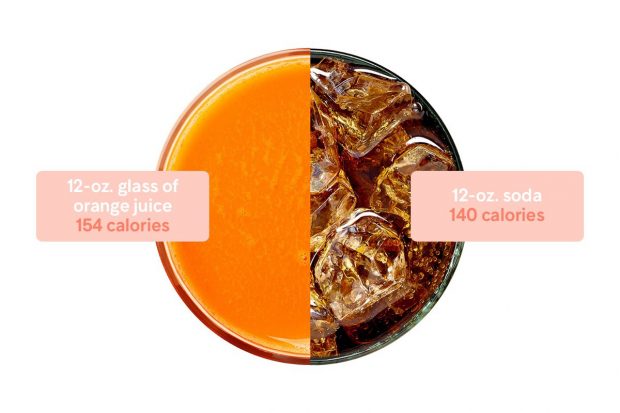 Beer Versus Spirits
You've never heard someone say "vodka soda belly," right? But I bet you've heard "beer belly" thrown around a time or two? There's a reason why! Vodka soda is among the most low-cal alcoholic beverages you can consume (in moderation, of course). Let's compare calories, shall we?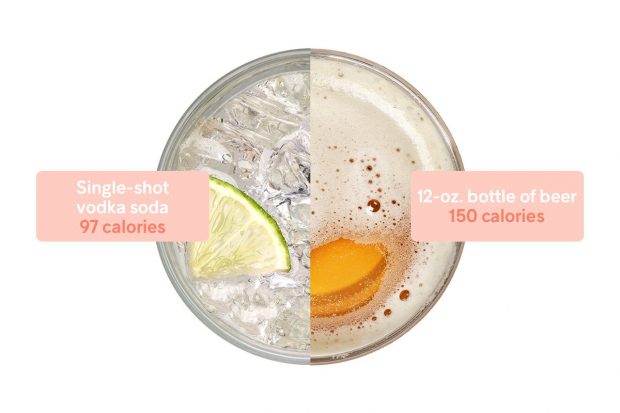 What 200 Calories Look Like in Different Food
This result may surprise you!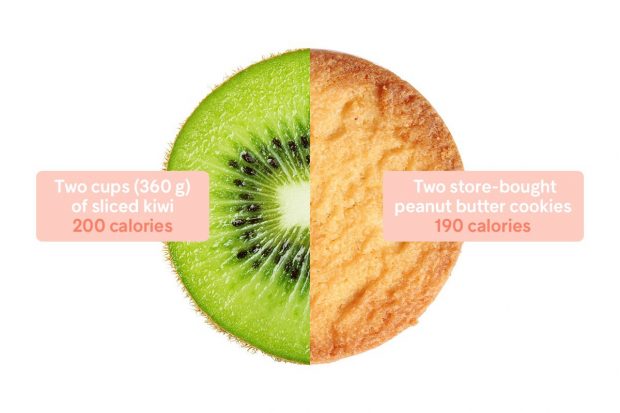 French Fries Versus Burpees
Wondering how many burpees you'd have to complete to burn off all those calories from that basket of fries you ate for lunch? Let's find out!
A medium McDonald's fry contains 360 calories. To burn off the calories from the fries, you'd need to perform 720 burpees.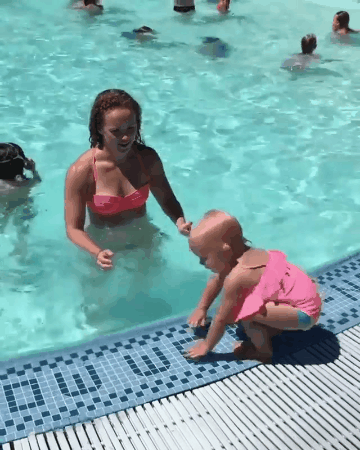 How did we calculate this? Roughly, 10 calories are burned for every minute of burpees performed. Since each burpee takes around 3 seconds to complete (depending on speed), a total of 20 burpees can be performed in one minute. So, 10 calories are burned for every 20 burpees.
10 calories x 36 minutes = 360 calories
20 burpees (per minute) x 36 minutes = 720 burpees
Cooking from Home
There's a hot new diet floating around out there. It's called home-cooked food. People who cook from home tend to eat healthier and live longer. Researchers believe the collapse of home cooking has led to the rising obesity epidemic. While cooking from home may take up more time, it's much cheaper, healthier and a great way to bring your family together.
What's your favorite home-cooked meal? Send us your favorite recipe in the comments. We'd love to try it!