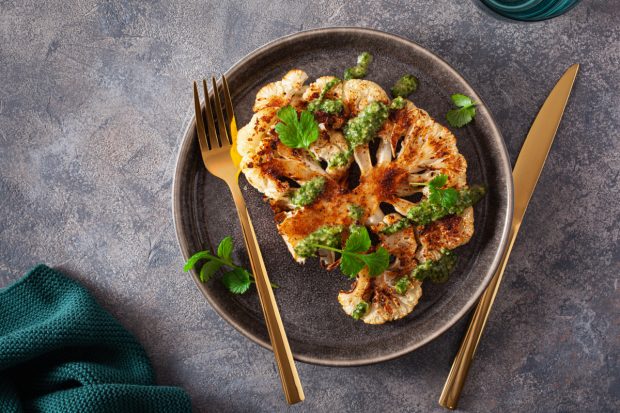 What do pasta, pancakes and bagels have in common other than being delicious? You might have guessed it…they're heavy on carbs, which might leave you feeling sluggish post-gorge.
While a carb-heavy diet is actually good for us, especially for endurance athletes and HIIT enthusiasts, sometimes it's good to switch things up. We've gathered the top 7 low-carb alternatives to satisfy even your strongest cravings.
#1 Instead Of Taco Shells, Try Lettuce Wraps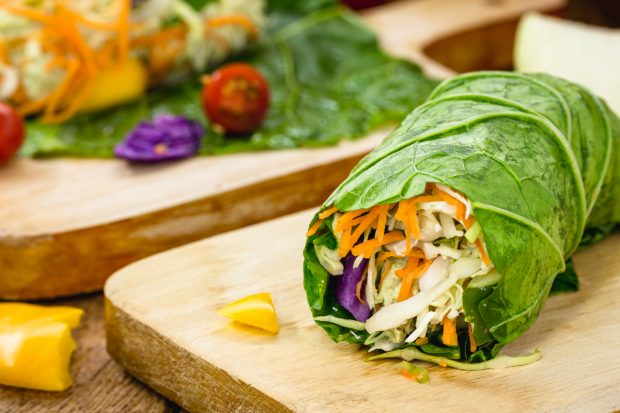 Turn your Mexican-themed dinner into a carb-free fiesta! Simply replace taco shells with crunch iceberg lettuce filled with your protein of choice, homemade salsa and all of your favorite fixings.
#2 Substitute Pizza Crust With Cauliflower Crust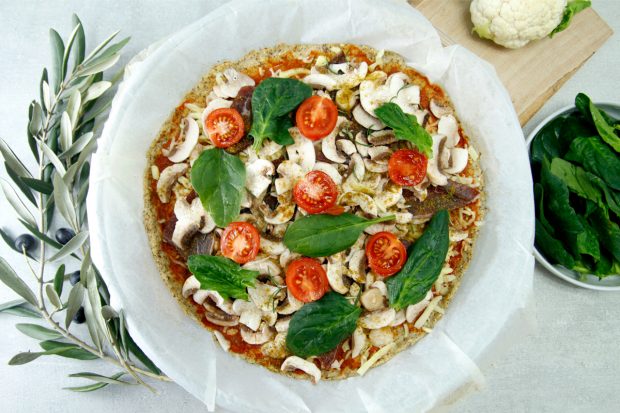 Cauliflower is the perfect substitute for so many dishes. From mac and cheese to pizza crust, cauliflower can easily disguise itself as a carb when it's anything but. Even better, it's way easier to make than a traditional pizza crust. Here's how to do it!
Ingredients:
Medium head cauliflower, cut into florets
1/4 cup grated Parmesan
1 teaspoon oregano
1 teaspoon garlic powder
1/4 teaspoon salt
1 large egg
2 cups freshly grated mozzarella
Preparation:
Pulse the cauliflower florets in a food processor to a fine snowy powder.
Transfer the processed cauliflower to a microwave-safe bowl and cover.
Microwave until soft—4 to 6 minutes.
Transfer to a clean, dry kitchen towel and allow to cool.
When cool enough to handle, wrap the cauliflower in the towel and wring out as much moisture as possible, transferring to a second towel if necessary.
In a bowl, combine cauliflower with mozzarella, Parmesan, oregano, salt, garlic powder and egg.
Transfer to the center of the baking sheet and spread into a circle, resembling a pizza crust.
Bake for 20 minutes. Add desired toppings and bake an additional 10 minutes.
#3 Replace French Fries With Butternut Squash Fries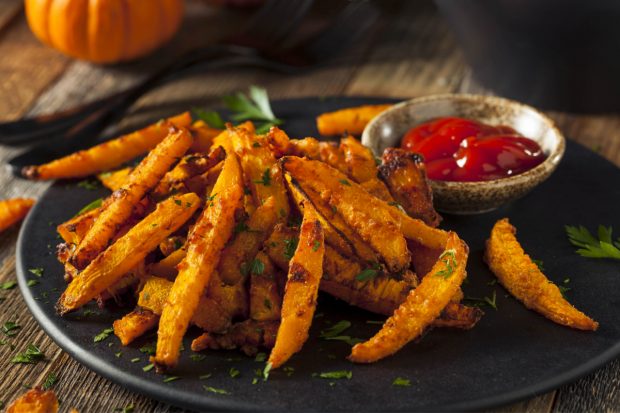 When you're in need of something crunchy, try this delicious alternative to french fries. Containing only 82 calories per serving, butternut squash is chocked-full of nutrients—iron, potassium, calcium, vitamin C and A and more. Don't even bother to peel the skin—that's where all the nutrients are! Just cut into french fry shapes, add some salt and bake at 425°F for 40 minutes.
#4 Try Cauliflower Mac-and-Cheese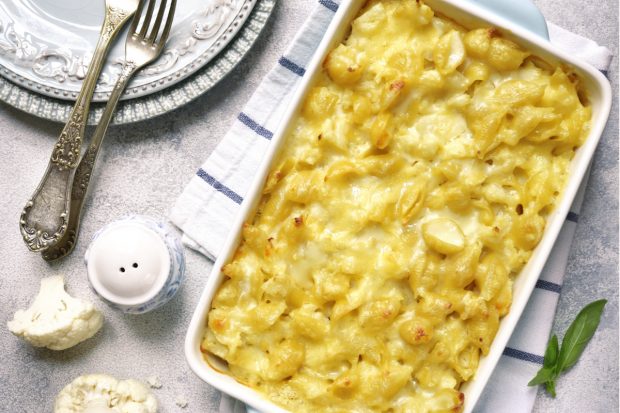 Cauliflower strikes again! This creamy, cheesy alternative to the traditional mac and cheese recipe is even better than the classic version. It's simple—boil cauliflower, whisk up a cheese sauce and throw it all in the oven in a casserole dish. Use your favorite cheese or combine 2 or more for an even cheesier version! Top with fresh basil or cilantro (coriander) and you've got yourself a quick and easy carb-free meal.
#5 Instead of Hamburger Buns, Try Portobello "Buns"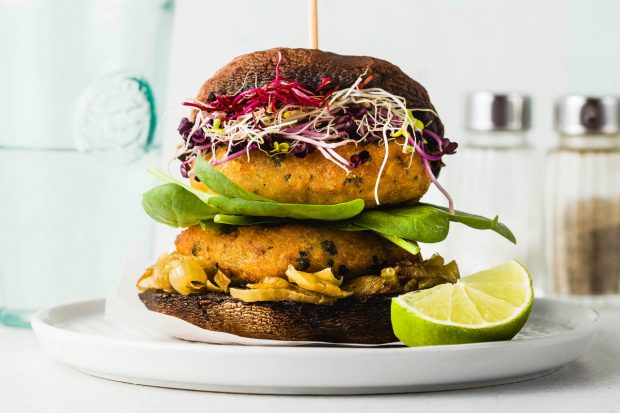 A classy twist on America's favorite food, the burger! Plenty of us love a good burger but want to skip the bun every now and then. Now's your chance. Cut a portobello mushroom in half and roast it in the oven for 12 minutes. Stack your favorite fillings between your portobello buns and you've got yourself a nutritious, carb-free alternative.
#6 Substitute Pasta Noodles With Zucchini Noodles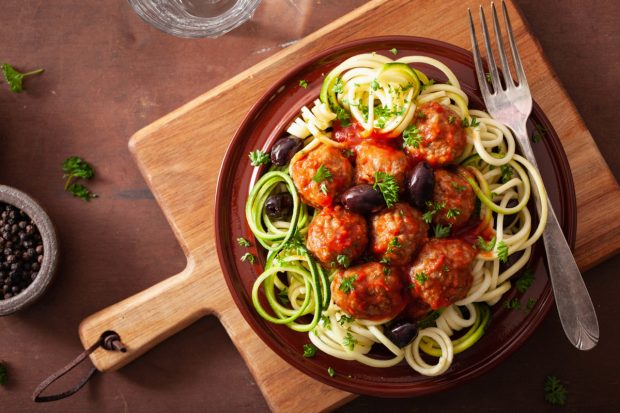 Summer is the perfect time to replace your typical pasta dishes with zucchini noodles! Give it a whirl. Slice 4 to 5 medium-sized zucchinis lengthwise into long, ¾-inch thick strips. Sprinkle salt on the strips and place them in a single layer on a baking sheet and bake at 425°F for 20 minutes. Cover with your favorite topping and dig in!
#7 Replace Pancakes With Banana Pancakes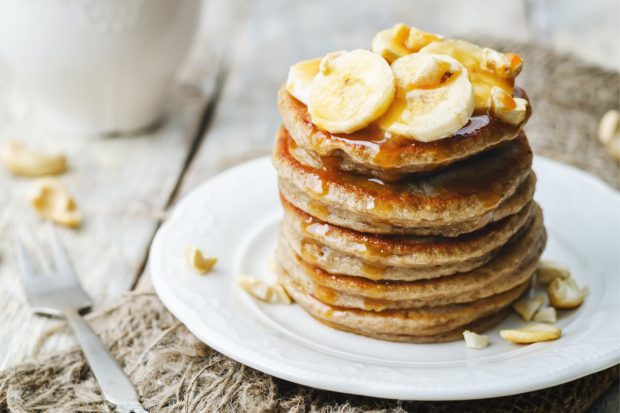 This 3-ingredient, low-carb pancake recipe is ready in just 20 minutes. All you'll need is 1 banana, 1 egg and a touch of cinnamon. Mix the ingredients together while heating a pan over medium heat. Melt coconut oil in the pan and carefully scoop the batter into the pan. Cook 1 minute per side and voilà—you're good to go!
---
Need more low-carb inspo? Start your free trial with Gymondo and explore over 370 low-carb recipes that actually taste good! Couple that with 100s of fat-burning workouts and you've got yourself a holistic approach to your health and fitness. Get started today!