Fall into some healthy habits this autumn!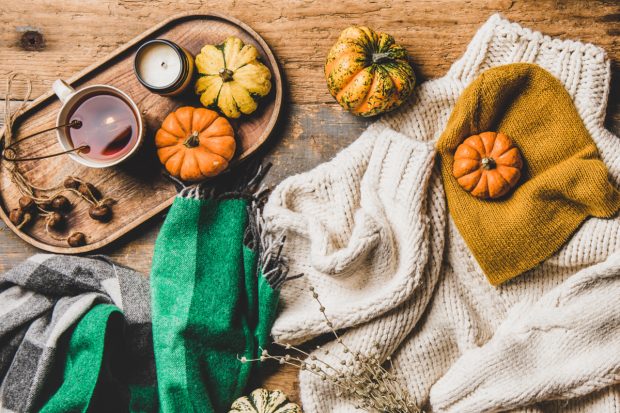 While you may love autumn, the colder weather and shorter days make it easy to slip out of your health and wellness routine. If you find yourself struggling to stay motivated, our Fall Wellness Guide is here to inspire you to stay on track as you head into the holiday season.
From fall fitspo to seasonal eats, follow our 5 self-care hacks to make this your best autumn yet!
Self-Care Hack #1: Load up on Seasonal Fall Foods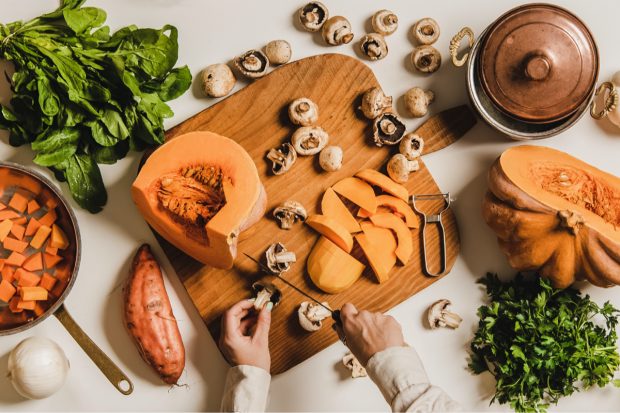 With the changing season comes different cravings. You might find yourself ordering a pumpkin spice latte or craving mac and cheese. Add nourishing fall flavors to your plate. Load up on these seasonal (and nutritious) fall foods:
Cruciferous Veggies: Brussels sprouts, cauliflower, broccoli and cabbage.
Fruits: Apples, cranberries, citrus, kiwi, figs, persimmons, pears, grapes and pomegranate,
Green Veggies: Swiss chard, spinach, collard greens, artichokes and celery
Root Veggies: Sweet potatoes, carrots, pumpkin, squash, parsnips and beets.
Self-Care Hack #2: Spice up Your Metabolism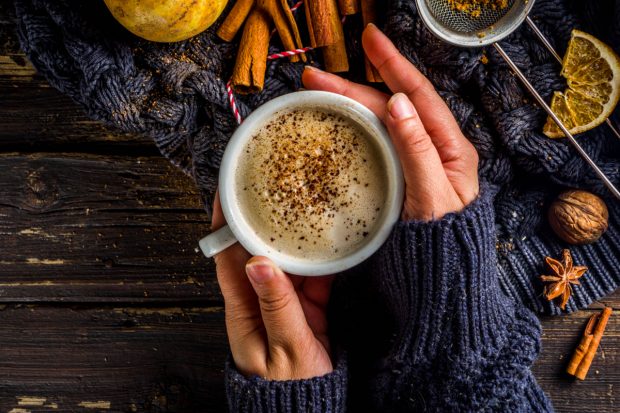 Studies suggest certain spices have a powerful metabolism-boosting effect. Stock your pantry with these herbs and spices this fall:
Ginger: Add fresh ginger to your morning smoothie, sprinkle it into your turmeric latte or put it in a root veggie stir-fry.
Turmeric: Whip up a delicious turmeric latte to keep your metabolism going strong. It's the perfect drink to wind down after a long day—and it's healthy!
Cinnamon: Sprinkle it on your latte or stir it in your oatmeal for an all-natural, metabolism-boosting super spice!
Cayenne Pepper: Spice up your morning by adding a dash of cayenne pepper and raw honey to your hot lemon tea. Your energy levels will be through the roof!
Self-Care Hack #3: Add These Immune-Boosting Fall Foods to the Mix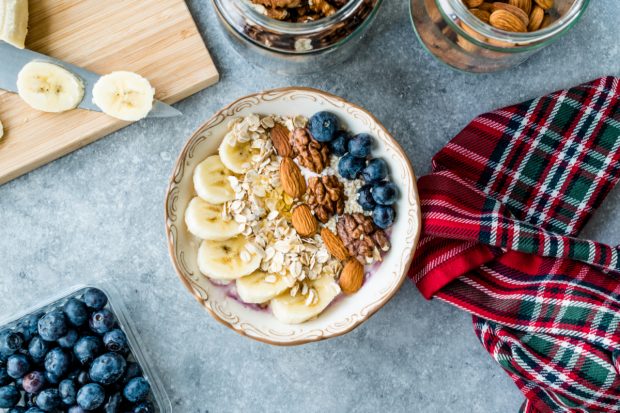 Keep your natural defenses strong during the change of seasons! Add these immune-boosting fall foods to your plate.
Garlic: Raw garlic significantly reduces blood pressure and is a natural antibiotic for fungi and skin viruses.
Almonds: Almonds are high in vitamin E, which supports a healthy immune system. And that's not all—they reduce hunger and promote healthy weight loss.
Bell Peppers: If you really need a dose of vitamin C, you'll get twice as much from one serving of bell peppers over the same amount of citrus fruit.
Açai Berries: These berries are incredibly high in anthocyanin, an antioxidant that supports balanced cholesterol and a healthy immune system.
Mushrooms: Packed with B vitamins, potassium and vitamin D, mushrooms provide huge immunity benefits and are super easy to incorporate into your everyday diet. Slice them into a salad or roast them in the oven—yum!
Self-Care Hack #4: Fall Into Fitness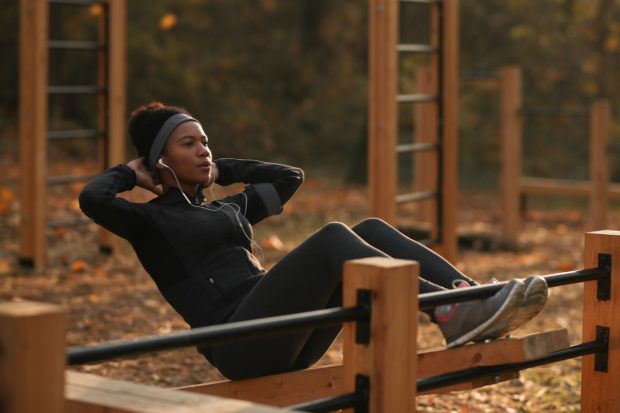 With the holidays fast approaching, your to-do list might seem never-ending. But there's no better time than now to recommit to your fitness goals.
When life gets messy, you need a release. There's no better way to release stress than through regular sweat seshes. Won't it feel amazing heading into the holidays feeling your best?
Don't wait around for New Year's resolutions—start now! Here are a few tips to get started:
Take Your Training Outdoors
According to research, exercising outdoors is the biggest mental boost for your health. And guess what? You can take Gymondo workouts with you. Just download your favorite workouts when you're online and access them from anywhere, even when Wi-Fi is nowhere to be found.
There are so many activities you can do in the great outdoors. It's also a great way to switch up your training routine. Here are a few suggestions:
Go for a hike.
Explore your neighborhood by bike.
Do yoga in the park.
Grab your morning coffee and head out for a refreshing walk.
Go for a light jog.
Meditate in your backyard.
Do a park bench workout.
Related: 5 Incredible Reasons to Take Your Workouts Outside
Self-Care Hack #5: Take Time for Yourself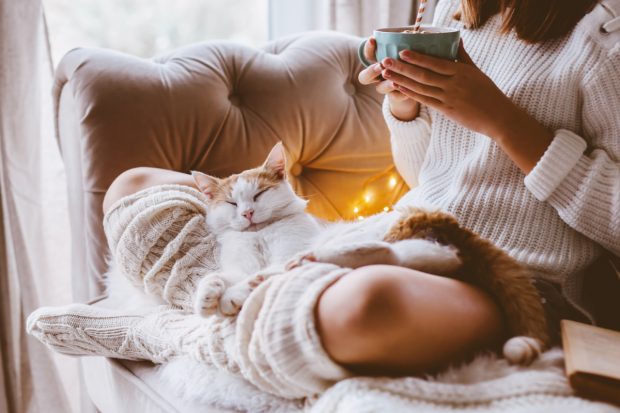 This season is all about slowing down and taking time for yourself. Listen to your body—if you're sore from a workout or tired from a long day at work, take this as a sign to incorporate a rest day into your workout schedule.
Despite your urgency to go-go-go, just remember—less is more! Rest days can actually help you reach your fitness goals faster.
Try these restorative practices to ensure you get the recovery you need between workouts:
Active Recovery: If you still want to stay active on a training day but don't have the energy for a hard-hitting workout, opt for a lighter session. Go for a light jog, bike around your neighborhood, take a yoga class or add stretching or foam rolling to your routine.
Related: Active Recovery: The Top 5 Exercises to Do on Your Rest Days
Bubble bath. Take some time to relax and rejuvenate your body and mind. Get in the tub to hydrate your skin, relax your muscles and calm your mind. Add some Epsom salt if you have sore muscles—it works wonders! Put on some relaxing music, dim the lights, light some candles and enjoy!
Prioritize sleep. Sleep gives your body time to recover, conserve energy and repair and build up muscles used during exercise. Without enough sleep, your increase your risks of obesity, depression, impaired immunity and lower sex drive. Plus, your body is unable to recover as quickly from strenuous exercise, making it hard to reach your health and fitness goals. Shoot for 7-8 hours of sleep per night for optimal health benefits.
Takeaway
Revisit your health and wellness this fall and get back on track with our 5 self-care hacks. With simple lifestyle changes, you can live your best "fall" yet.
Anytime you're feeling overwhelmed, open up this guide or head to the Gymondo app and press play on your favorite workout or meditation session. We're always here to support you, especially over the holidays! And if you've never heard of Gymondo before, take us for a test drive.