Struggling for exercise motivation during the holidays? Gymondo's first-ever Fitness Advent Calendar to the rescue!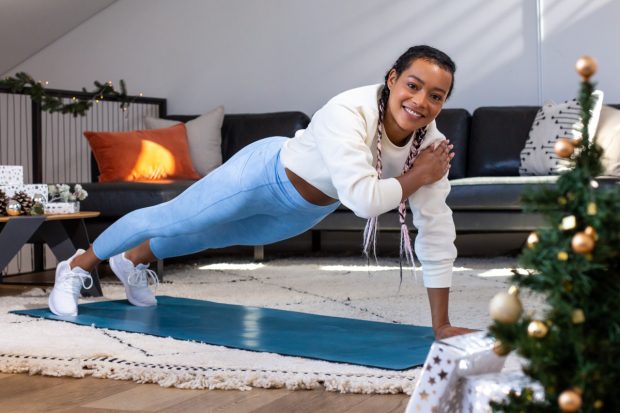 November's almost over and Christmas is right around the corner! So, while you're sipping your pumpkin spice latte and binge-watching all of your favorite holiday films, you can also look forward to a fun-filled countdown to the big 25.
Gymondo's 25-Day Fitness Advent Calendar
No matter your age, I'm willing to bet you still love an advent calendar. I mean, who doesn't? This year at Gymondo, we decided to launch our very own Fitness Advent Calendar, which is free for all and fun to get involved with.
The calendar rotates between strength, cardio, stretch, core, food and mental challenges. Follow along and complete the assigned challenges daily. If you happen to miss a day or fall behind, just complete 2 in the same day or pick up right where you left off—totally up to you.
Whether you complete Day 1 or the entire month, we hope it helps you stay motivated this holiday season and start the New Year feeling stronger than you are right now.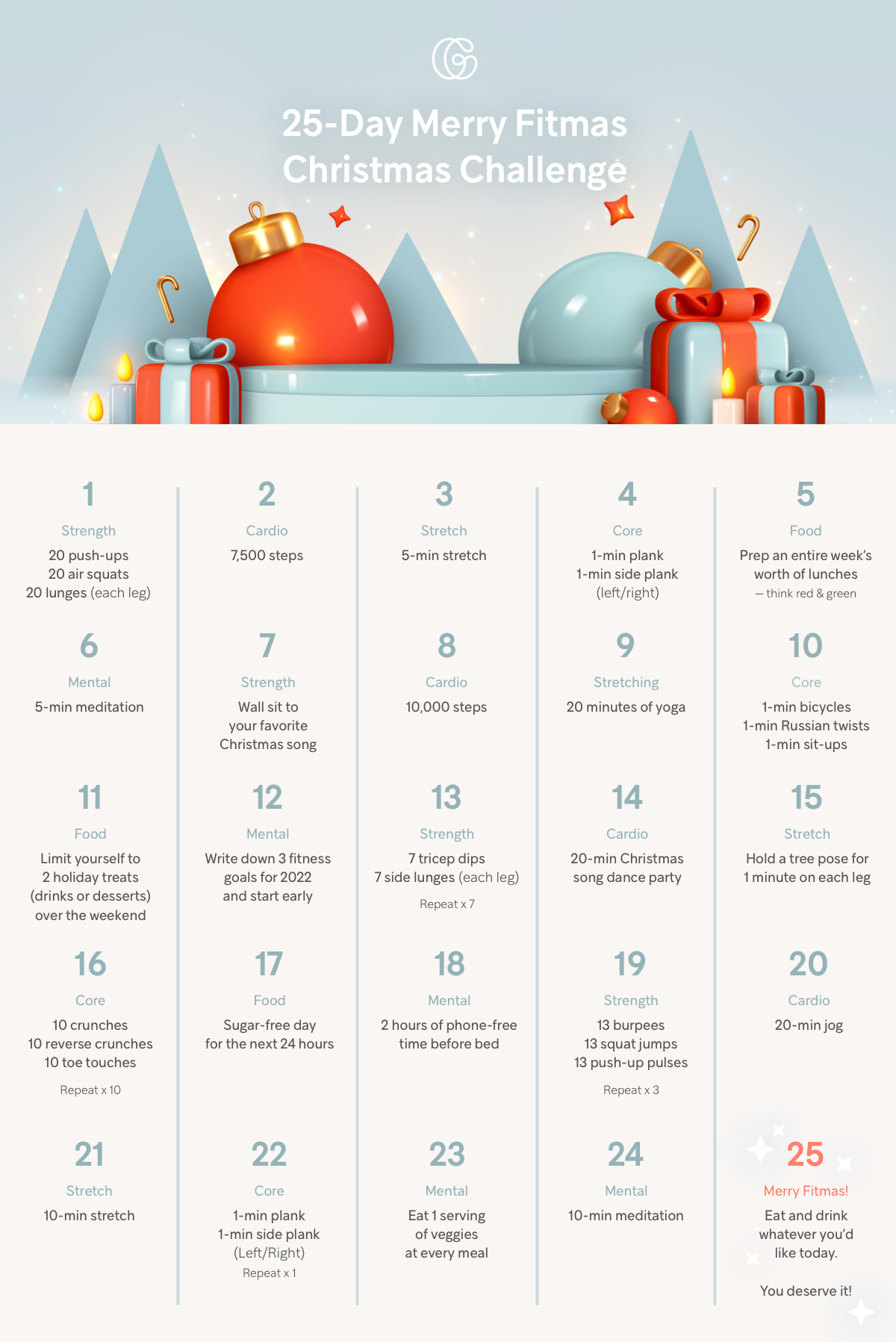 Have Yourself a Merry Little Fitmas
Whether you want to top off your regular workouts, try something new or just need a little extra motivation to get you moving each day, use our Fitness Advent Calendar as a perfect point of inspiration to stay active over the holidays.
No need to train alone—rope your friends and family in, too. Be sure to share your daily challenges on our Instagram channel. For participating, we'll automatically enter you into a raffle to win some mega prizes. It's totally worth it!